For almost a decade, the Drexel University ACM SIGGRAPH Student Chapter has been a part of the Drexel University community. It has played a particularly important role in advancing the knowledge of computer graphics and interactivity among Digital Media students and promoting Drexel to potential industry employers.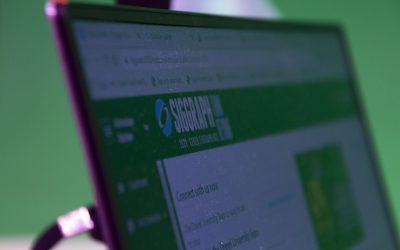 Drexel students created a virtual studio for the SIGGRAPH booth.
The Drexel SIGGRAPH Group consists of ~130 undergraduates, graduate students, alumni, and faculty. Weekly, student-run sessions are held where one or more students obtain teaching experience and leadership skills by teaching a special topic to a group of 25+ students in a friendly environment. The group is lead by four primary officers, elected each year from the student body, by the student body.
Our student chapter is part of a larger organization chartered by ACM and ACM SIGGRAPH and overseen by theProfessional and Student Chapters Committee. Over the summer, members of the group organize and travel to the national SIGGRAPH Conference. There have been as many as 20 Digital Media students that have attended the conference in the past. Once there, students can network with industry leaders, learn about feature films and games and act as a student volunteer for a more intimate view of the conference.
Members of Drexel's SIGGRAPH Student Chapter have gone on to work at Dreamworks, Pixar, Microsoft, Disney,Method, MPC, 343 Industries, Electronic Ink and many other industry-leading companies.
For more details about upcoming meetings and activities, visit the Drexel University ACM SIGGRAPH Student Chapter Home Page.