WELCOME TO DUVR!
Drexel University's Virtual Reality Club
The DUVR club's mission is to demonstrate and develop virtual reality technology. We host regular events to showcase the latest VR hardware, and software. Our goal is to build a community of VR developers at Drexel; in pursuit of this goal, we strive to provide access to development resources.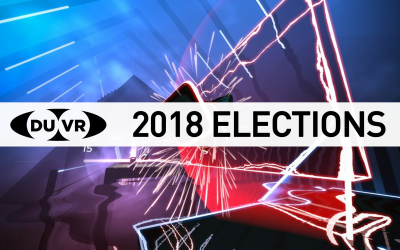 We'll be holding elections for 2018-19 DUVR board member positions. Also playing the smash hit VR game Beat Saber!
read more