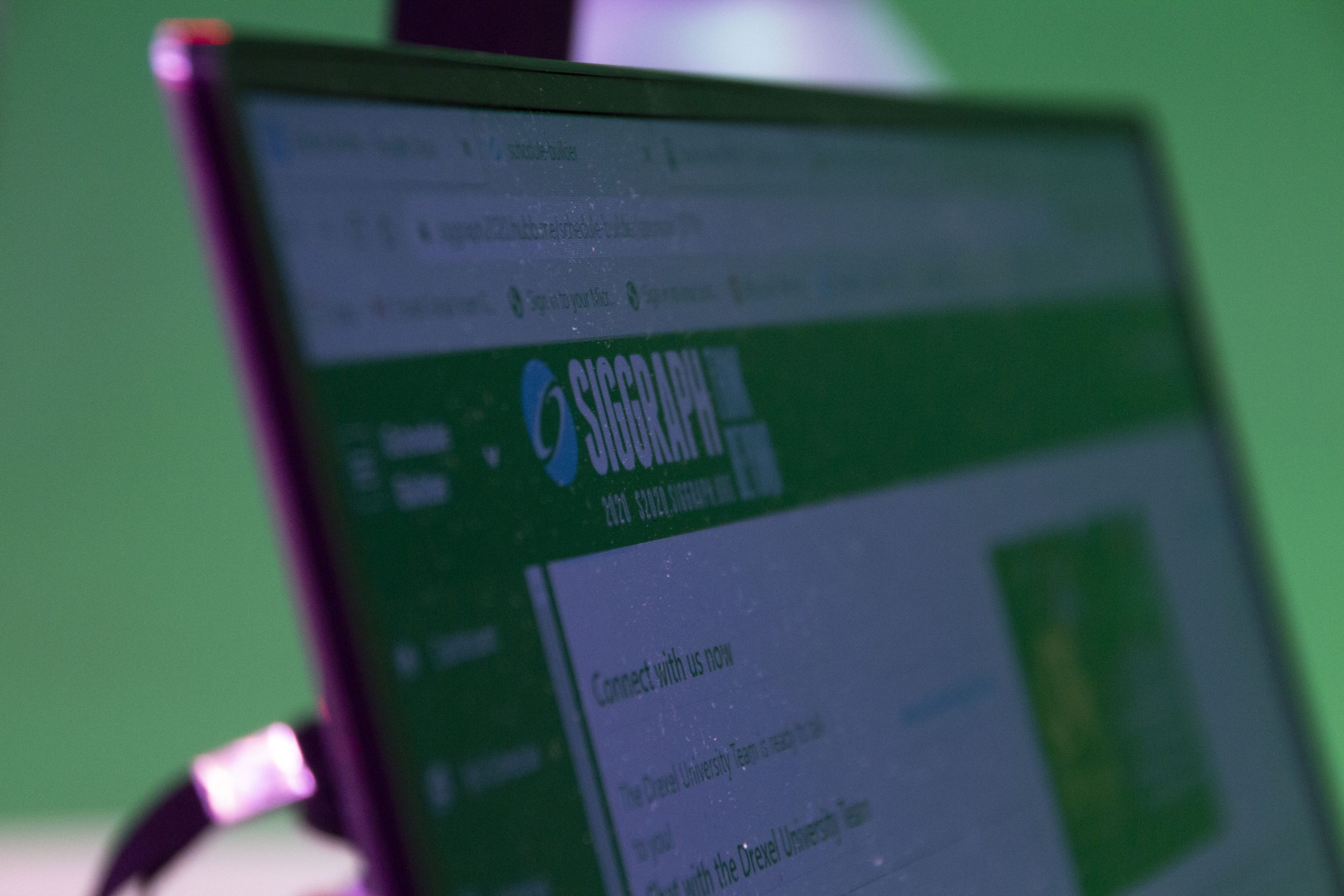 When SIGGRAPH 2020 announced that the conference would be held online, three Drexel students took it upon themselves to create a virtual booth to showcase their work to the attendees. Senior students Deirdre Liu, Alexandra Talitskaya, and Shannon Boyle worked together to turn the greenscreen studio on campus into a virtual space for the conference.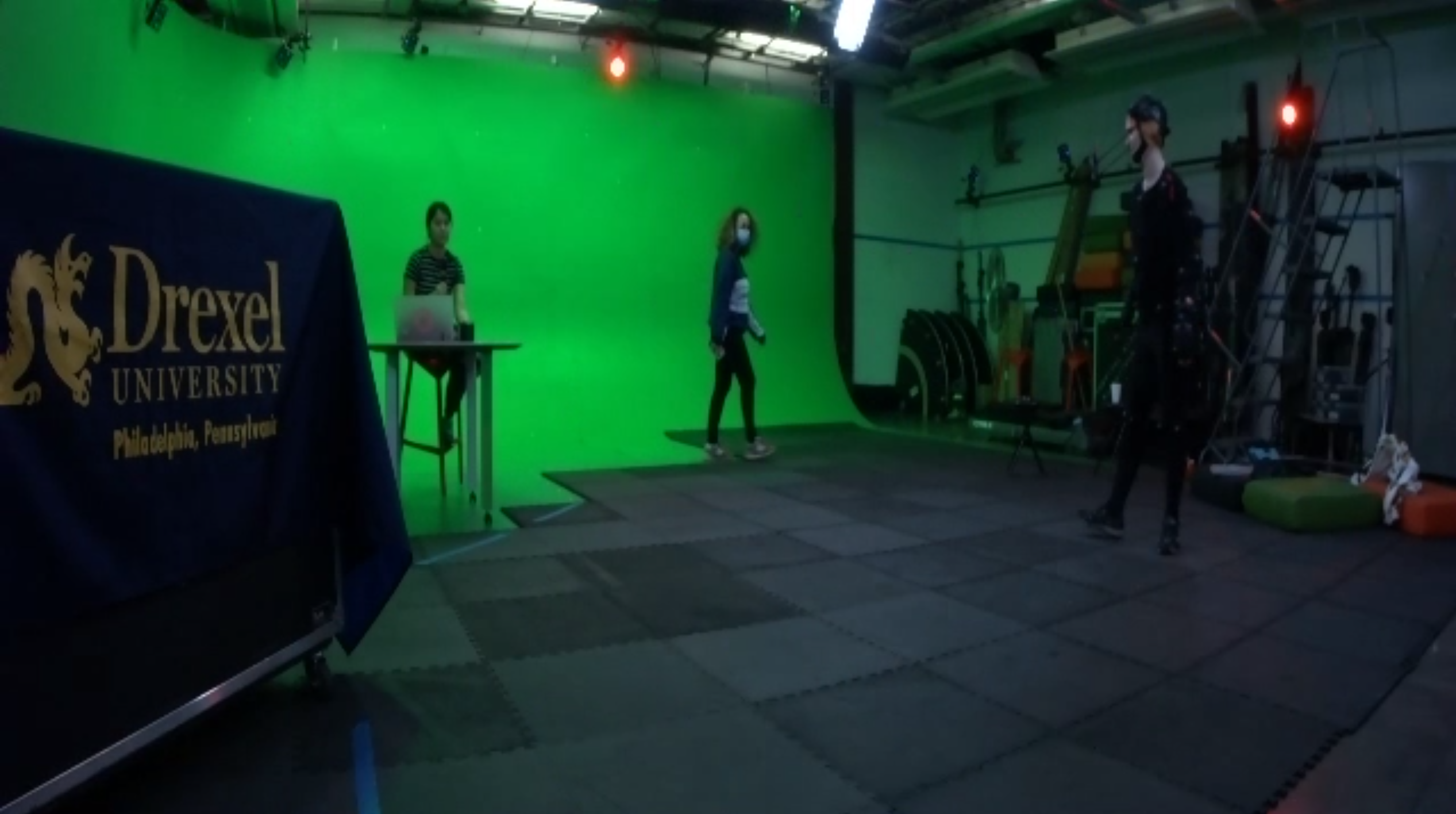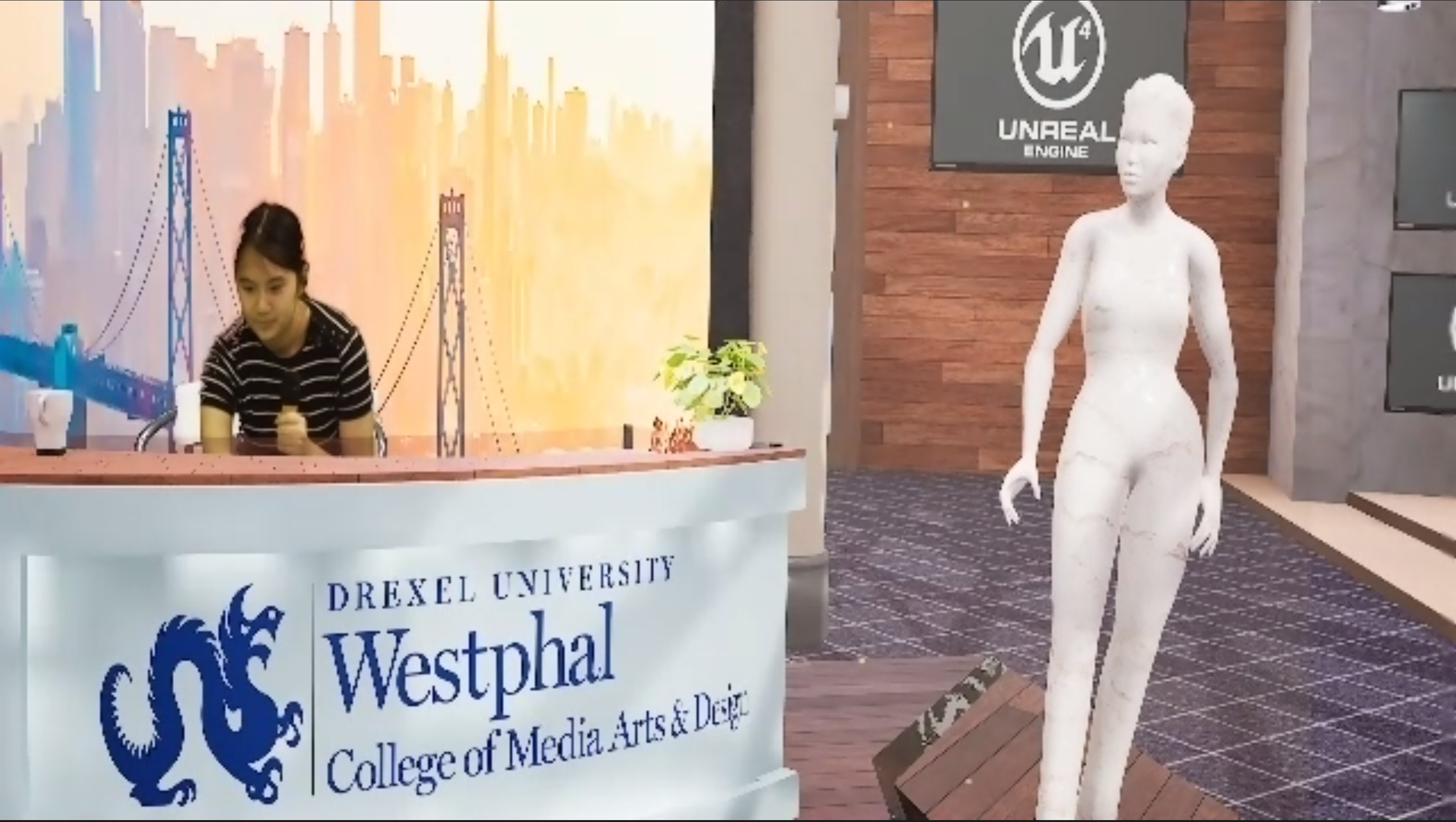 To create this virtual environment, the students used a 3D studio space created by junior Christian Sanchez and a mixture of software including Unreal Engine 4 and Vicon Shogun.  In the time leading up to the conference, the three seniors were able to develop a working pipeline within a week.  They inserted themselves into the 3D space using green screen technology.  3D characters were also added to the virtual environment; their movement driven by motion capture technology.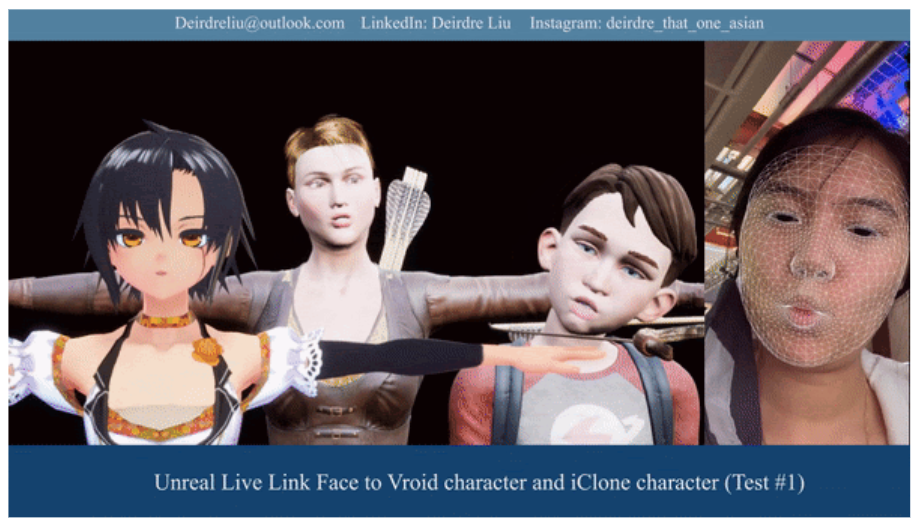 The efforts of these three students were rewarded with a successful virtual booth experience that allowed them to interact with and answer questions from visitors while also showcasing their work.
Left: Deirdre Liu working with an iPhone X and Unreal Engine's Live Link app for real-time facial mocap.