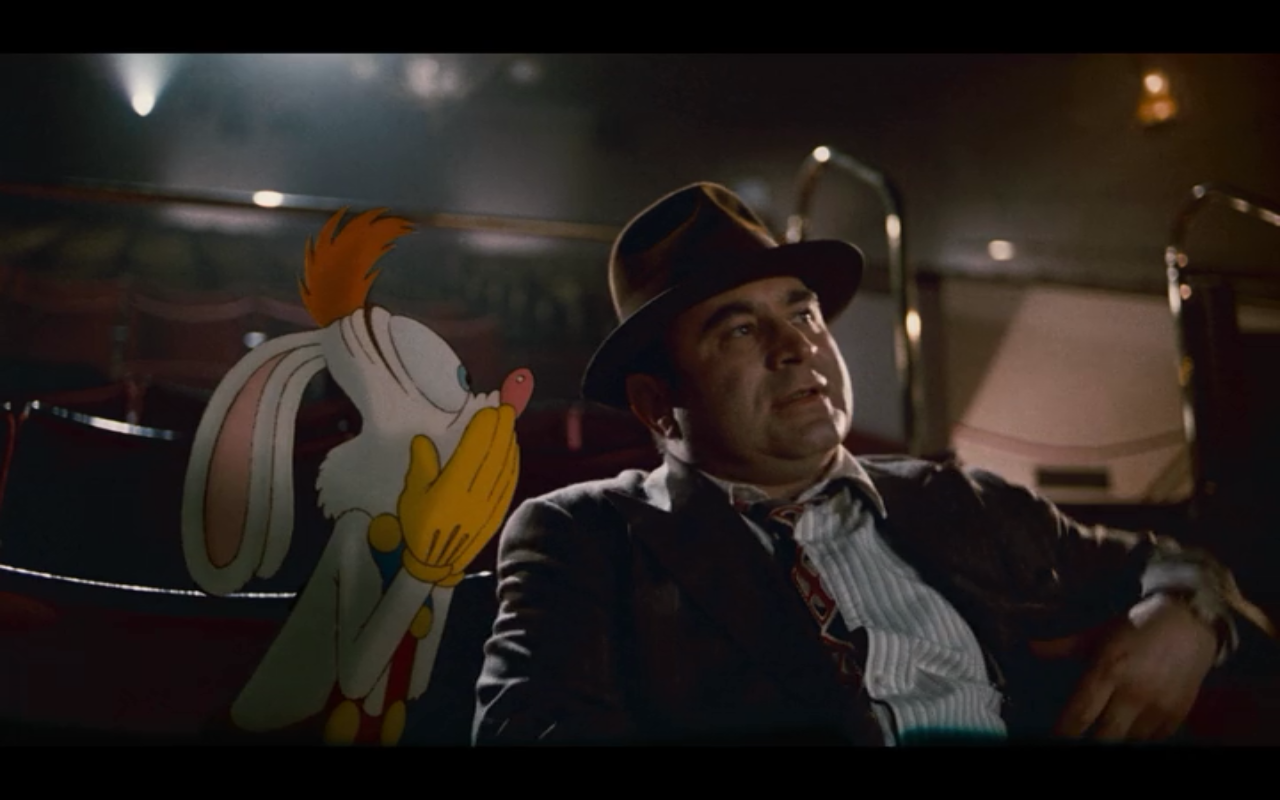 Who Framed Roger Rabbit Screening
Thurs. Jan 26 at 8pm in the URBN239 Screening Room.
Who Framed Roger Rabbit  directed by Robert Zemeckis, still stands today as one of the most innovative and creative movies ever made. Founded on hilarious cartoon antics and a bold live-action/hand-drawn animation combo, this film shows how to use the technology of film and the language of cinema to tell great stories several levels above the reality we can see. Asst. Professor John Berton will introduce the film with an exploration of the work of Robert Zemeckis and a look behind the scenes of the last great visual effects film made before the Digital Revolution.
This Thursday 26 January at 8pm in the Digital Media Theatre URBN239.