John Berton Screening and discussing "The Lego Movie" (2014) on Thursday, Oct. 23 at 6:30pm in URBN 239 Screening Room. Special guest, Rob Coleman, Head of Animation for Animal Logic, will be teleconferencing in from Australia to discuss his team's work on the film.
Students and faculty are invited and encouraged to attend a screening discussion of "The Lego Movie" (2014) offered by John Berton Jr., presented by the Westphal Animation, Capture and Effects Lab (ACE-Lab).
Rob Coleman will dial into the meeting via Skype to discuss his team's work on the movie.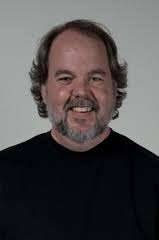 Rob was at ILM for 12 years (1993-2005) where he was Animation Director on the Star Wars prequels, The Phantom Menace, Attack of the Clones and Revenge of the Sith. He has been nominated for two Oscars for his work on Attack of the Clones and The Phantom Menace and two British Academy Awards (BAFTAs) for his work on Men In Black and The Phantom Menace. He has received two MTV Movie Awards and two Saturn Awards for best visual effects on the Star Wars films.
This screening and discussion will be held in The Urban Center Room 239 Screening Room beginning with a discussion with Rob Coleman at 6:30pm.
About John Berton:
John Berton's
 successful career as a visual effects supervisor includes twelve years of work with the award-winning visual effects house Industrial Light and Magic, where he created effects for blockbuster movies such as Terminator 2: Judgment Day and supervised ILM's work for Men in Black II, The Mummy, The Mummy Returns and Deep Rising. Berton and his crew were nomination finalists at the Academy Awards' Visual Effects Bake-off in 1999 for The Mummy and again in 2002 for Men in Black II. 
He supervised the effects team for the Paramount Pictures' film Charlotte's Web, which includes several all-digital animated creatures composited over live action cinematography. Berton is renowned for his work in lighting and rendering Computer-Generated Imagery (CGI) to match live action cinematography and creating lighting from scratch to match the tone of the on-set cinematography. His two most recent projects were development on the Walt Disney Animation Studios' project King of the Elves and on-set supervision for the Bollywood feature Krrish 3. Berton is a member of the Academy of Motion Picture Arts and Sciences, The British Academy of Film and Television Arts and the Visual Effects Society.