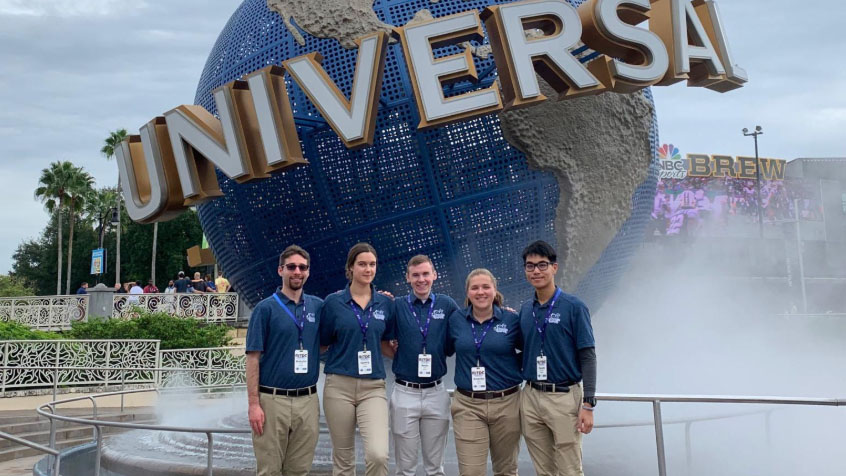 Congratulations to Drexel Students Malcolm Bornmann, Amanda Schiavone, Kevin Carbone, Quincy Cuthbertson, and Panote Nuchprayoon. Together, they represented Drexel's Theme Park Engineering and Design club at the 2019 Ryerson Invitational Thrill Design Competition at Universal Orlando. The group placed in 3 of the for challenges they competed in….
2nd – Challenge 6: Experience and Containment Design
2nd – Challenge 7: Interactive Experience
1st – Individual Challenge: Concept Art (won by Panote!)
Congratulations!