WELCOME TO DUVR!
Drexel University's Virtual Reality Club
The DUVR club's mission is to demonstrate and develop virtual reality technology. We host regular events to showcase the latest VR hardware, and software. Our goal is to build a community of VR developers at Drexel; in pursuit of this goal, we strive to provide access to development resources.
DUVR Facebook Feed
DUVR is a community of VR enthusiasts in Philadelphia area colleges. VR is growing quickly and this is an awesome place to learn about it. The purpose of posts in this group should be to get feedback or promote discussion about virtual and augmented reality.
Tim Siftar shared a link to the group: Drexel University Virtual Reality.
Wednesday, November 22nd, 2017 at 5:58am
Philly area students travel to Syria, visit Mars - virtually
The use of virtual reality in schools has risen exponentially in the last couple of years. The introduction of Google Cardboard - with goggles as inexpensive as $6 that attach to a smartphone - have spread the use of VR, although more ambitious districts are spending tens of thousands of dollars on…
DUVR News/Blog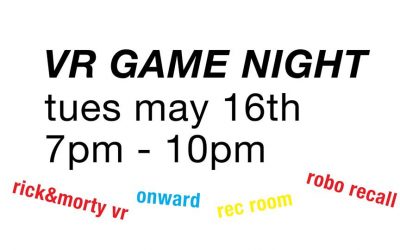 Tuesday May 15, 7 pm
URBN Center – Room 246 (MoCap Lab)
read more