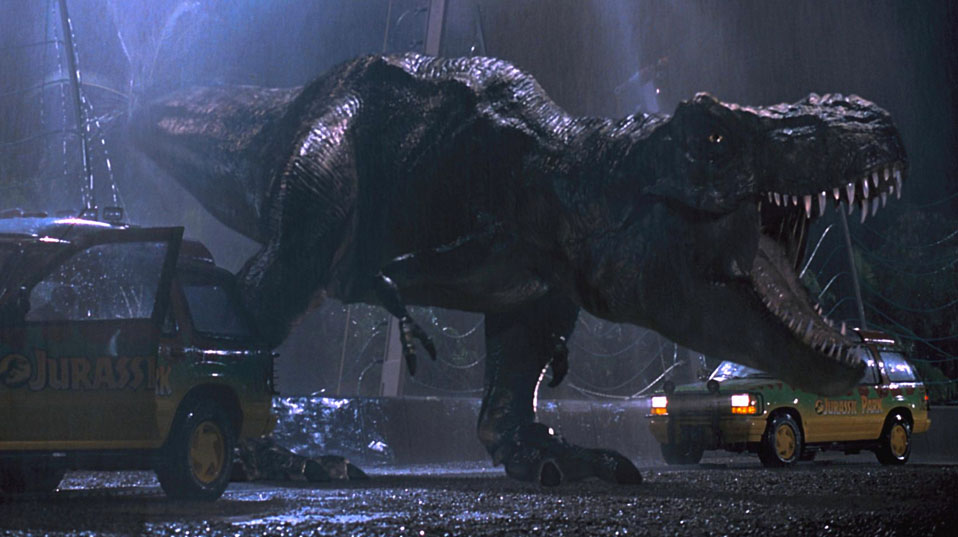 Join us on Friday September 18 at 6PM in the Mandell Theater for a special Mystery Fx Theater 3000: Jurassic Park Behind the Scenes screening and discussion!
Jurassic Park
Drexel's Mandell Theater
Friday, September 18 at 7PM
Go behind the scenes of the original 1993 Jurassic Park with a Mystery Science Theater 3000 style film screening. Drexel Animation & Visual Effects professors John Berton, who was a part of the visual effects team on Jurassic Park, and Nick Jushchyshyn, whose credits include work on the Oscar winning visual effects on The Curious Case of Benjamin Button will share insights into the personalities, ingenuity and history that made it possible for dinosaurs to again rule the earth. This event will feature an introductory discussion of the film, MST3K-style commentary during the film screening, and time for Q&A after the showing.