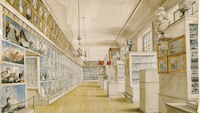 Game AI for Interactive Learning Environment
In this NSF-funded project, we are examining how game AI, integrated with play-based pedagogy, can facilitate learning in interactive environment. We draw on the rich cultural heritage of Philadelphia as the inspiration of the learning environment.
PI: Jichen Zhu, Co-PI: Glen J. Muschio, Aroutis N. Foster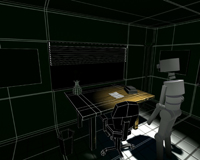 Remembrance
Remembrance seeks to explore and develop an innovative narrative-based game. It pushes the boundary of interactive narrative and game design in general by 1) establishing a new way of expressing game characters' subjectivity (e.g., memories, emotions, and point of views) in a 3D game environment, and 2) enriching the current dichotomy of player characters and non-player characters with a new player interaction model using artificial intelligence (AI) techniques.

Here is a short video demo (120 MB).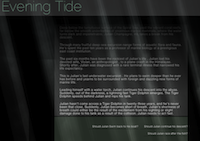 Riu
Riu, meaning "river" in Catalan, is a text-based interactive narrative system designed to explore the analogical connection between different narrative elements. Inspired by literary precedents such as stream of consciousness literature, Riu focuses on the association between an external story world and the character's the inner world of memories and imagination. It uses the AI technique of computational analogy to retrieve appropriate memories and generate narratives about the character's imagination.

Currently, we are using the Riu system to develop an interactive narrative project named "Evening Tide."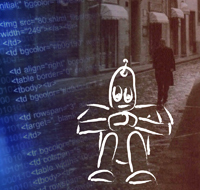 Memory, Reverie Machine
Memory, Reverie Machine (MRM) is a text-based interactive narrative, co-authored with D. Fox Harrell. It was built on Harrell's GRIOT system.

MRM generates stories about a robot character, Ales, who is controlled jointly by the user and the AI system. Complicating the traditional dichotomy between "player character" (emphasizing user agency / intentionality) and autonomous "non-player character" (highlighting system agency / intentionality), MRM explores themes such as control, resistance, and dis/empowerment. The project is also in dialogue with e-lit, Interactive Fiction convention and the work of Yoko Ono, Adrian Piper, and Sol LeWitt.