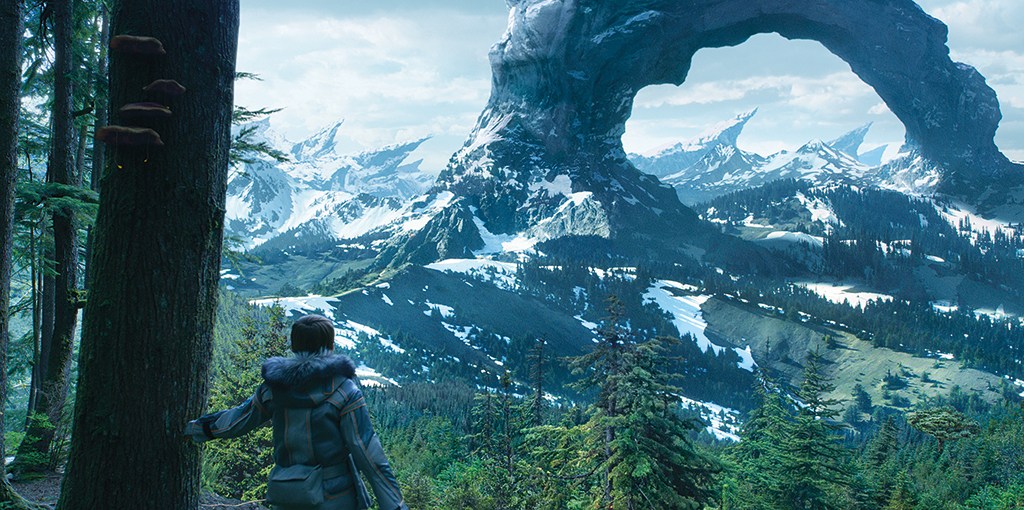 One only has to look at the 2018 Emmy Awards to recognize Netflix's rapid ascension and its importance to the film and TV industries, including those people working in the VFX domain. HBO previously garnered 23 Emmys for 16 years straight, but this past year Netflix achieved a significant milestone by earning 23 Emmys – the same as HBO.
The Emmys also reflected Netflix's growing excellence in VFX. In the Outstanding Special Video Effects category, Netflix took three of the nominations, with Altered Carbon ("Out of the Past"), Lost in Space ("Danger, Will Robinson") and Stranger Things ("Chapter Nine: The Gate"). (HBO's Westworld and Game of Thrones were also nominated, with the latter triumphing). The  three shows illustrate how Netflix has been applying upper-tier VFX to its series, creating what Milk VFX CEO Will Cohen refers to as "feature television" and others term "cinematic TV."
For Lost in Space, for example, more than 20 vendors from four continents contributed to the high-end VFX, according to Jabbar Raisani, Visual Effects Supervisor for the show's 2018 first season. Altered Carbon and Stranger Things also had extensive teams of VFX houses working on their impressive effects. Black Mirror is another Netflix original with impressive VFX. Netflix has established itself as "among the biggest providers of visual effects work today," comments Aymeric Perceval, Mill Film VFX Supervisor.
Read more at VFX Voice, the magazine of the Visual Effects Society