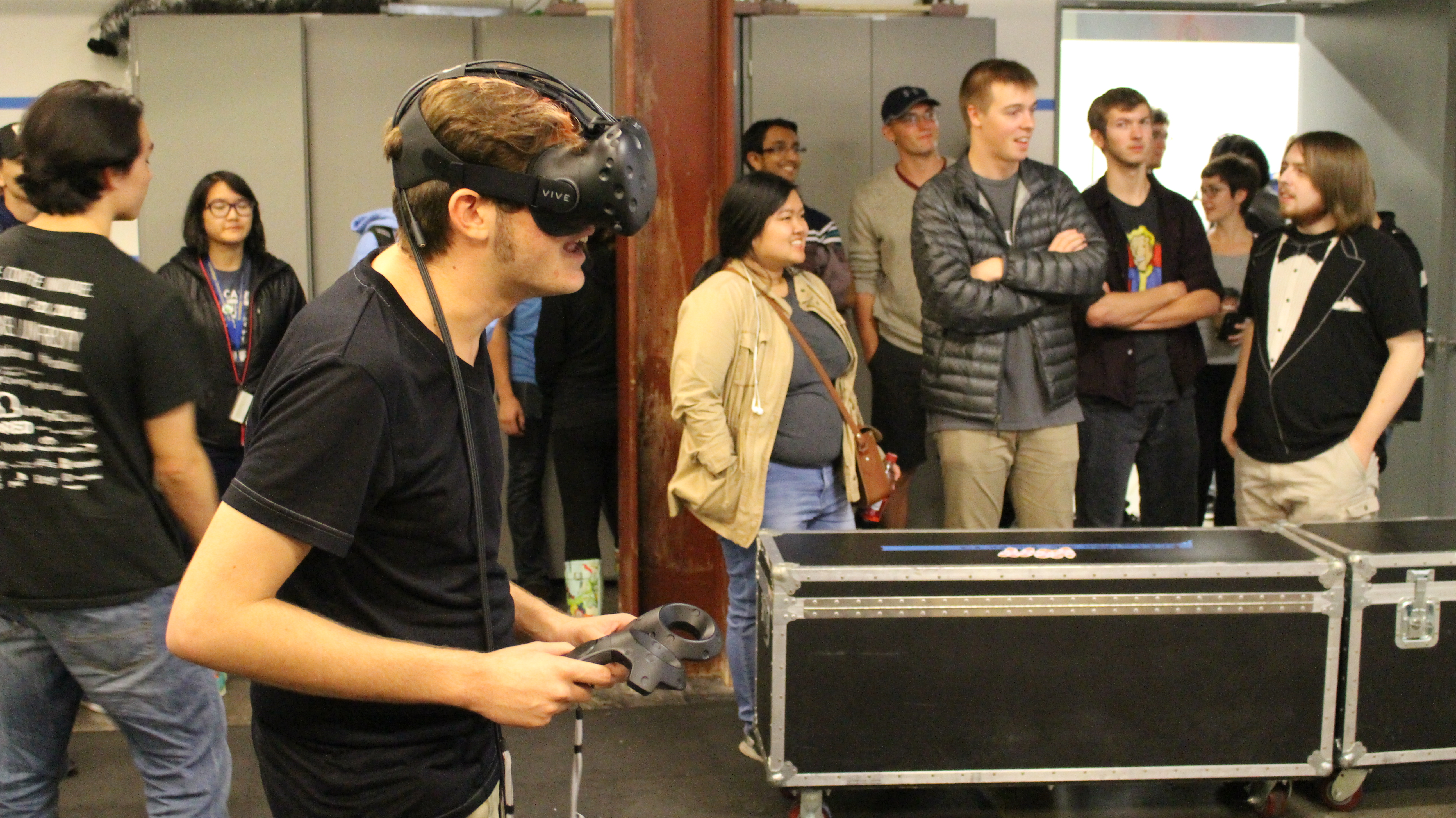 How often do you have meetings?
We have a meeting every Thursday evening. Make sure to check our facebook for the up to date meeting information.
What is an average meeting like?
We have vive demos and we play test experiences developed by our members.
What technologies do you have access to?
HTC Vive, Microsoft Hololens, Oculus Rift, Oculus Touch, Samsung Gear VR, Samsung Gear 360 camera, Ricoh Theta S, Google Cardboard, Homido Mini and we stay current with the latest technology.
Do I need to have experience in developing VR to join the club?
Absolutely not. Everyone is welcome. We want everyone to try VR
Come to our weekly meetings and join our facebook group Drexel University Virtual Reality