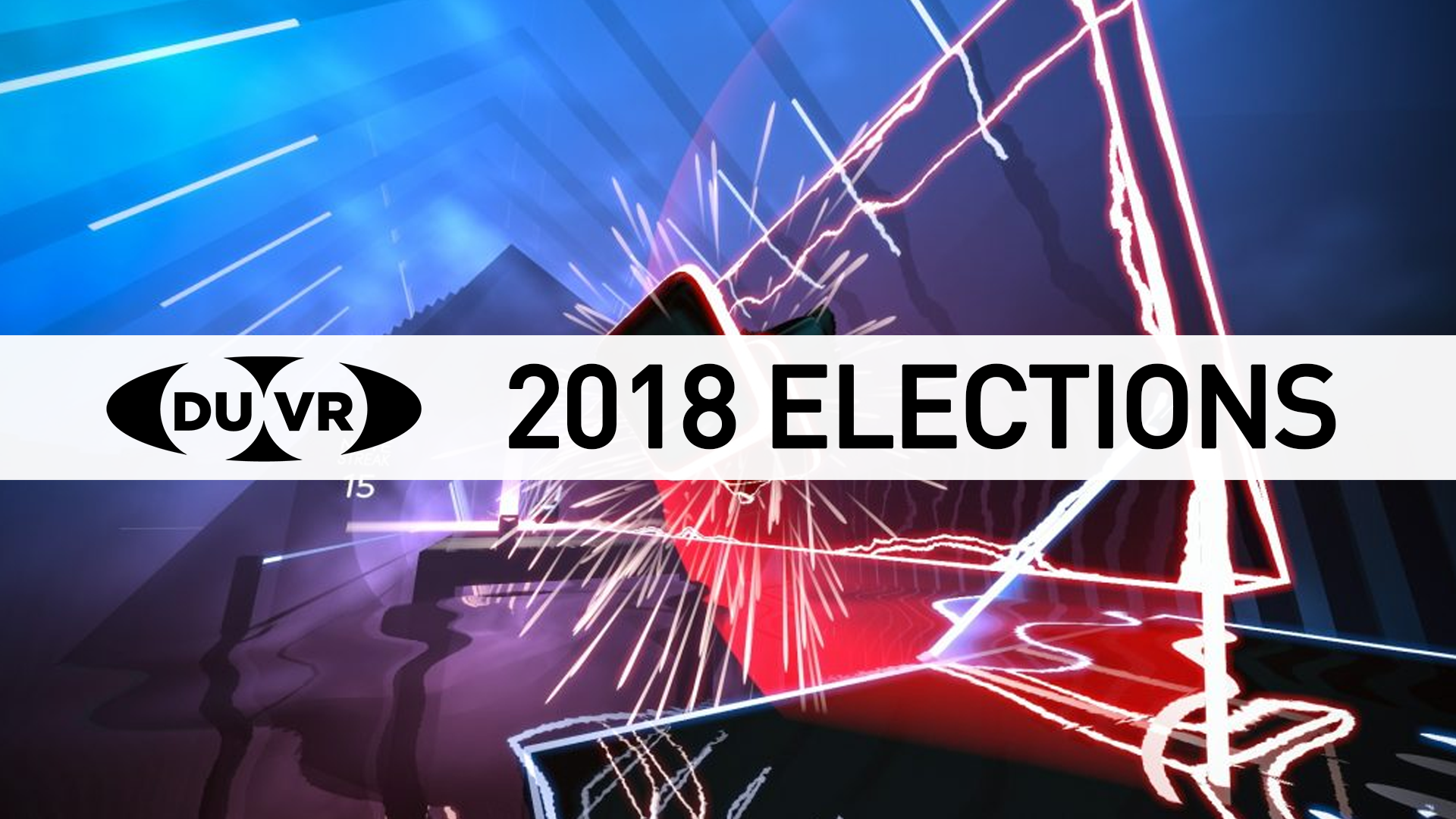 DUVR Elections & Beat Saber!
Thursday May 31st, 9 pm
URBN Center – Room 2A11
Hello! We'll be holding elections for 2018-19 DUVR board member positions. Also playing the smash hit VR game Beat Saber!
You can nominate anyone (yourself included) BEFORE WED. 5/30/18 @ 11:59pm
Nominations: https://goo.gl/forms/vsHKBBJYYpvrUQtP2
Nominees will be asked to give a short explanation about why they'd be a good fit for the position and we'll vote at the event.
We'd like to thank all DUVR members for the fun learning experiences we've shared the over past two years and hope you can make it to the elections. Your help goes a long way!