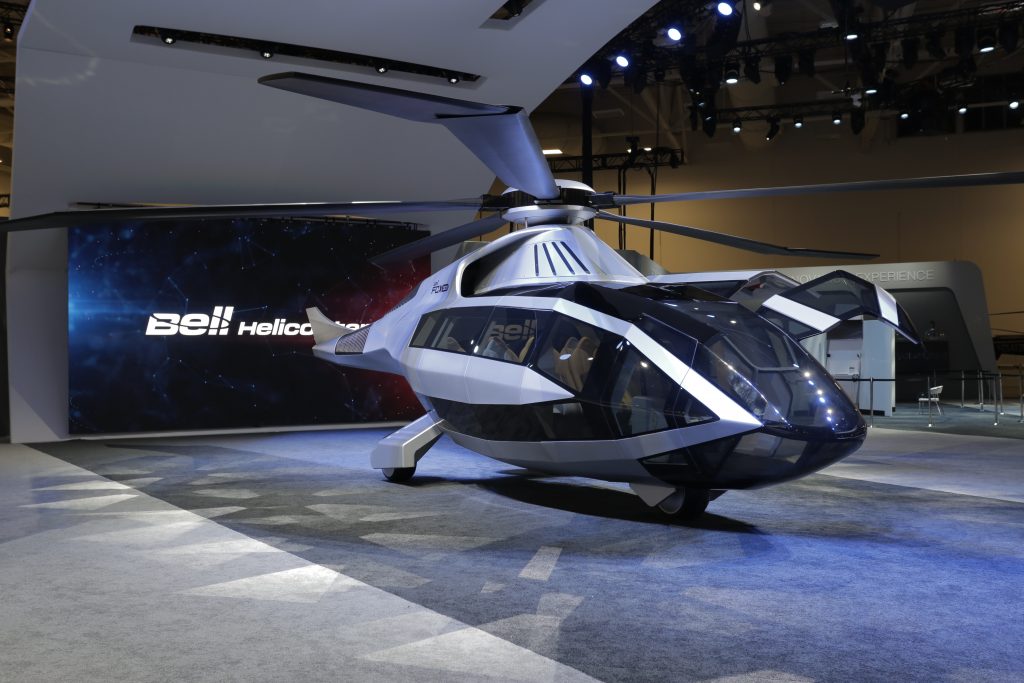 Bell CEO Mitch Snyder challenged his team to find a way to bring their products to market much faster. He created the Innovation Team to "explore ideas ahead of their time and advance design and experience to focus on emerging technologies."
Ultimately, the team decided to build their mock-ups in VR, and it had a profound effect on their entire design process.
It normally takes 5-7 years to design a helicopter, requiring a complex process that involves software designs, physical mock-ups, pilot tests, focus groups and more, all before it even gets to creating an actual airframe for tests. It's a time-consuming, sometime tedious, and extremely expensive process, in an industry where every delay could mean millions of dollars in lost revenue.
When it debuted at the HAI Heli-Expo in 2017, the media dubbed it "sleek" and "futuristic." But for all its accolades, perhaps the most remarkable thing about the FCX-001 is that it was built in less than six months—a feat the company explains would never have been possible without the power of Virtual Reality (VR).