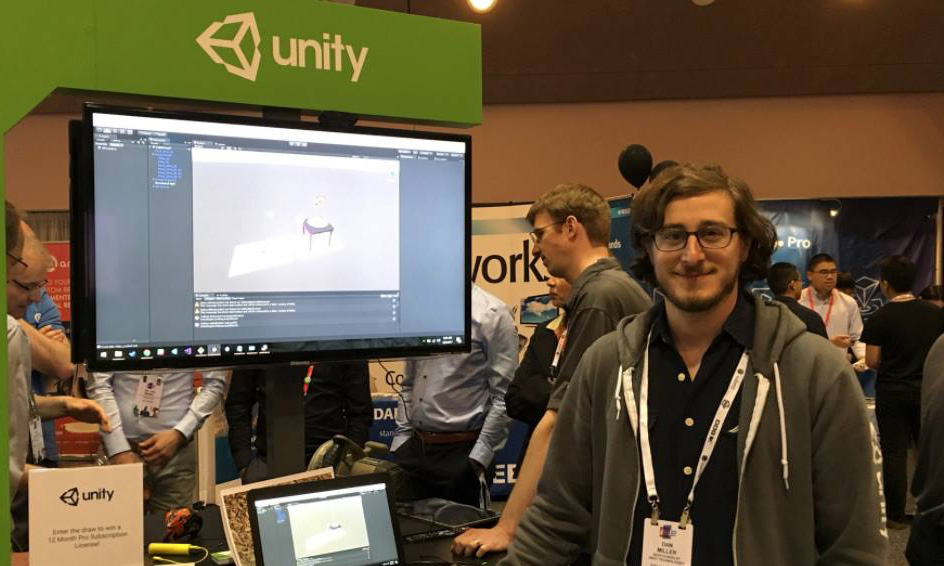 Presentation and Q&A with Dan Miller!
Thursday April 26 – 9 PM – 11 PM
URBN Center – Room 239- Screening Room
Join us at Room 239 – Screening room ,for a presentation followed by a Q&A session with Unity VR/AR evangelist Daniel Miller.
Dan currently works at Unity as a VR/AR evangelist. He was first introduced to Unity in college and worked on indie game projects until landing his first job developing mobile games published by DeNA. After spending several years in game development, he became interested in virtual reality and began developing small VR projects. Soon after, he worked as a VR Programmer for Colopl Ni on multiple titles – including Cyberpong – which has been featured in VR arcades around the world. He is excited to continue working with new and emergent technology and looks forward to helping others create unique, compelling experiences in the virtual and augmented reality space.
Learn more about Dan at : https://twitter.com/danmillerdev?lang=en