One of the most frequent questions asked by high school students at our open house events is "what software should I learn?". The answer to that begins with … "It's not just about the software", since much of what we cover in Animation & Visual Effects is about design, technique, and cinematic story telling. We are, however, primarily a Digital Media program, that strives to teach students how to realize their artistic visions through the use of advanced 3D software, so it never hurts to get an early start on getting acquainted with some of the tools of the trade.
Unlike more traditional artistic pursuits, such as sculpture, painting or even digital photography and video (all wonderful disciplines we highly encourage, by the way) digital animation and visual effects can appear to be more daunting to start without access to the advanced software used by our industry. As it happens, though, almost all of the most commonly used tools in the animation and visual effects and related industries are readily available to high school students (and instructors!) at no charge directly from the software companies that produce them! All of these tools run natively on both PC/Windows and Mac/OSX computer systems, and are the same as those used by professionals to produce the amazing animations and effects you've come to enjoy in feature films, television, streaming services and more, simply made available at no cost to those in high school.
To help get you started, here's a list of just a few of the professional software tools available at no charge to high school students and instructors….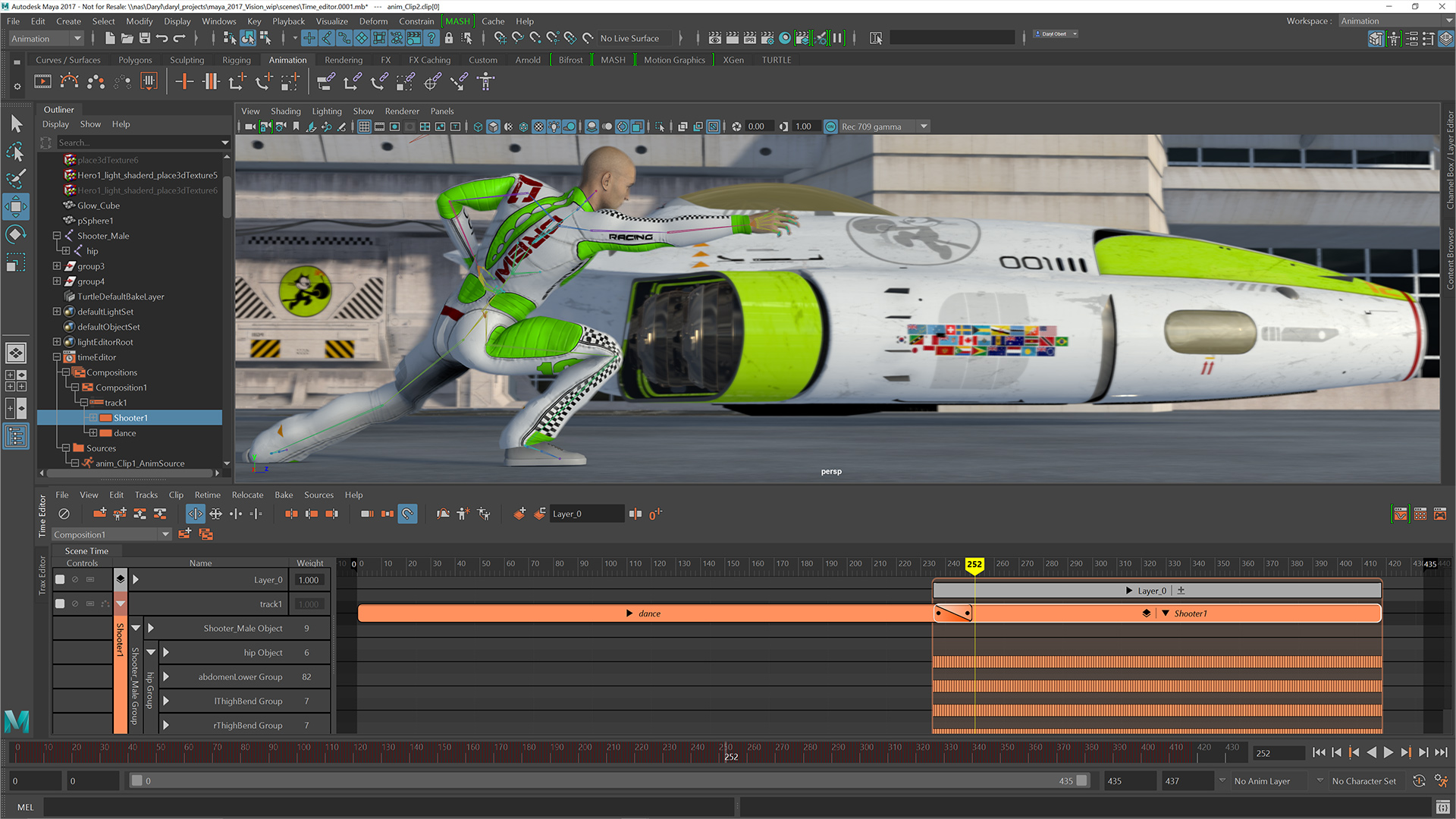 CGI, Animation, Modeling, VFX, more…
Maya, from Autodesk, is a comprehensive 3D animation system … almost an operating system these days, full of features for modeling, texturing, lighting, rendering and much much more. Maya is used on virtually every major feature film, effects driven TV show, A-List video games and even most high-end commercials.
The developers at Autodesk offer Maya and a host of other creative tools at no charge to students and instructors through their Education Community, simply by setting up an account using your school-based email address. For more information and downloads, follow this link: https://www.autodesk.com/education/home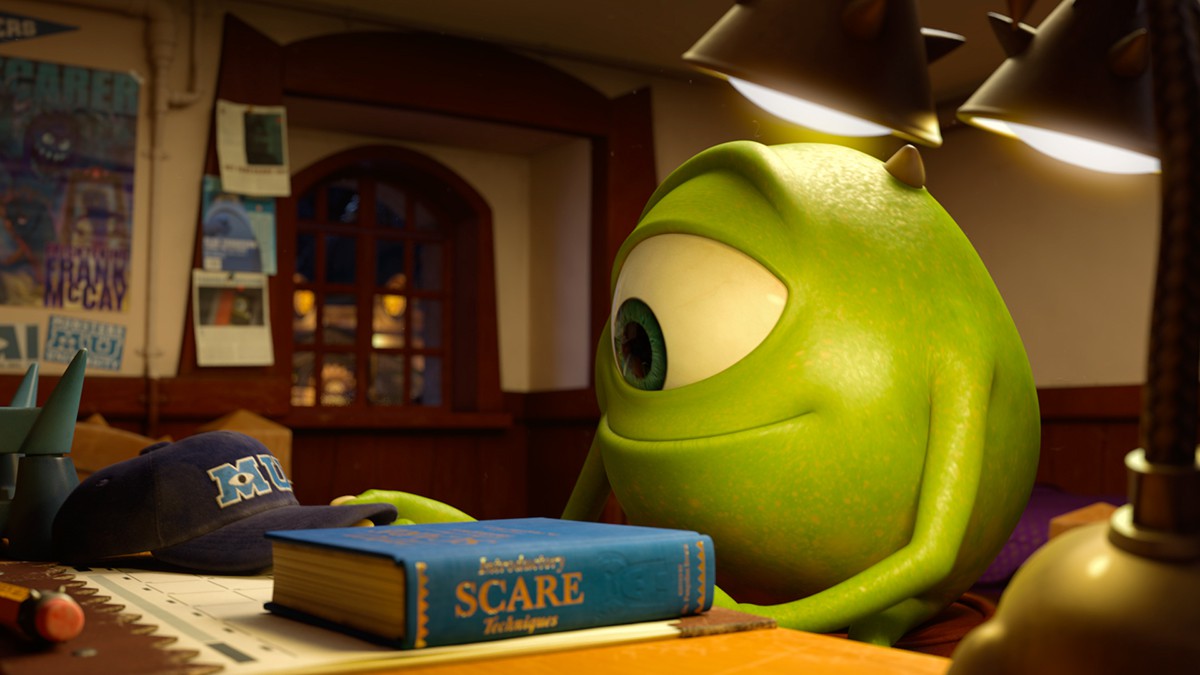 3D/CGI Raytrace Rendering…
Renderman is software specifically designed for converting the coded definitions of a 3D scene into a viewable image, a process we call rendering. Renderman, originally developed by Pixar to render the frames of their films, Renderman is designed to generate images by applying the physics of light to trace the path of photon rays as they travel from light sources and bounce off materials in the scene and ultimately arrive within the camera to form an image. For some examples of the highly realistic results, just watch any Pixar film!
The developers at Pixar offer Renderman no charge to students and instructors through their Non-Commercial version. Simply set up an account on their site to get started. For more information and downloads, follow this link: https://renderman.pixar.com/store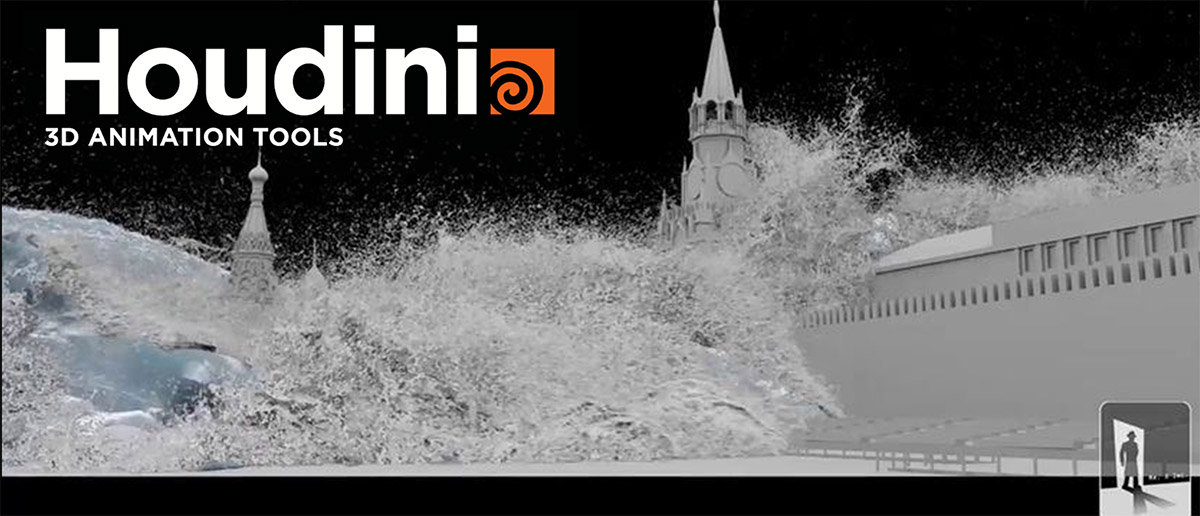 CGI, Visual Effects, Crowds, more…
When it comes to spectacular visual effects on a grand scale, the industry's go-to tool is Houdini from Sidefx. Houdini is best known for it's procedural effects (like fire, explosions, smoke, water/fluids, oceans, destruction, etc.) which are driven by powerful calculations, but responsive to artistic direction, but its feature set is far deeper. Crowd simulations, natural environment generation, modeling, rigging and more are all built into this incredibly powerful toolset.
The developers at Sidefx offer Houdini at no charge to students and instructors via their Houdini Apprentice version. For more information and downloads, follow this link: https://www.sidefx.com/products/houdini-apprentice/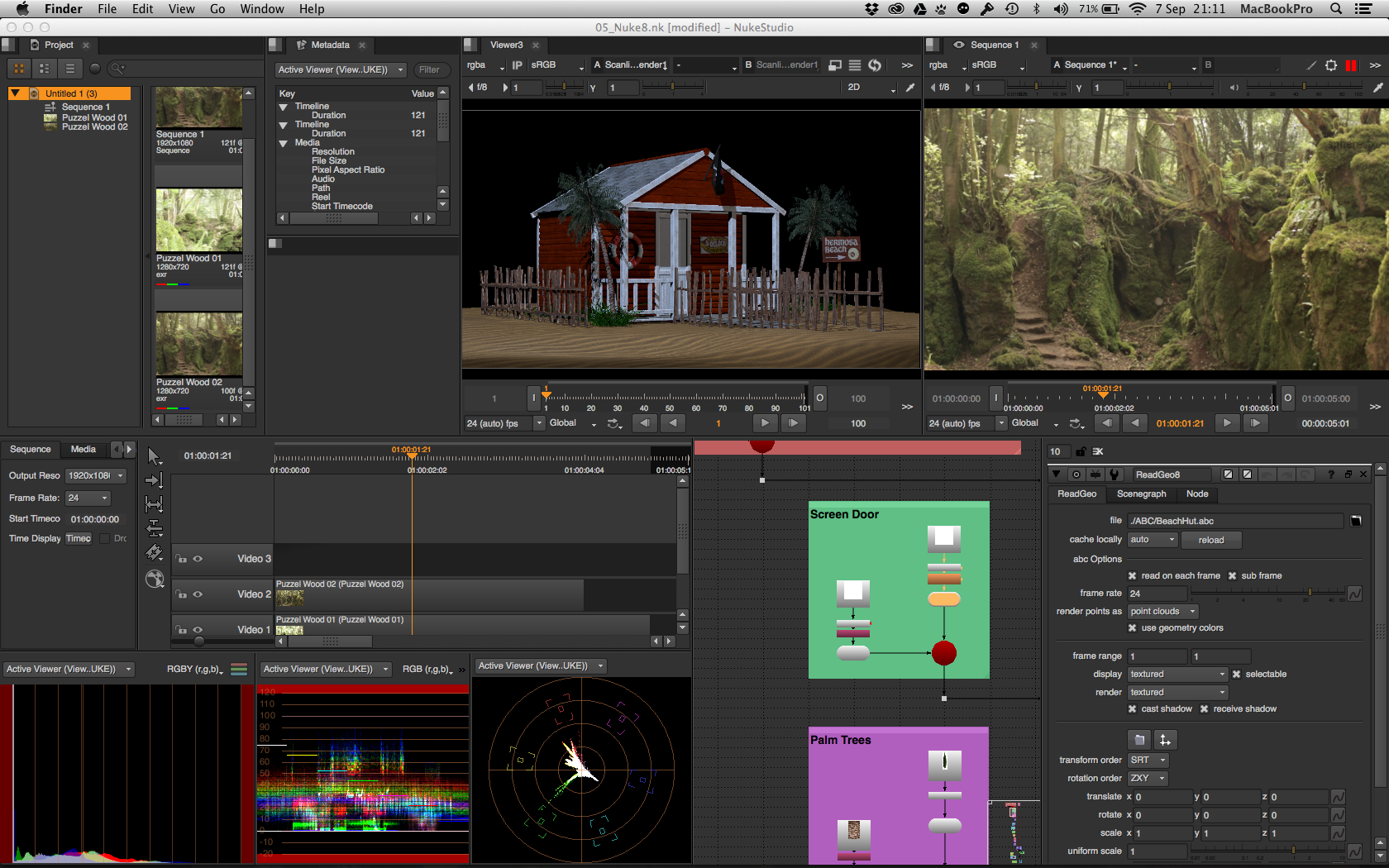 Compositing, Tracking, VR, 3D Effects…
One of the most critical stages of animation and visual effects production is the composite, where various parts of an image, be they CG renders, or live action, or greenscreen shots, are combined into a single, believable finished shot that appears was naturally caught on camera together. For this task, Nuke from The Foundry is bay far the most prevalent software tool used, particularly for feature films, effects driven television and commercials, and even most "non-effects" shows and movies.
The developers at The Foundry offer Nuke no charge to students and instructors through the release of their Non-Commercial version of Nuke. For more information and downloads, follow this link: https://www.thefoundry.co.uk/products/non-commercial/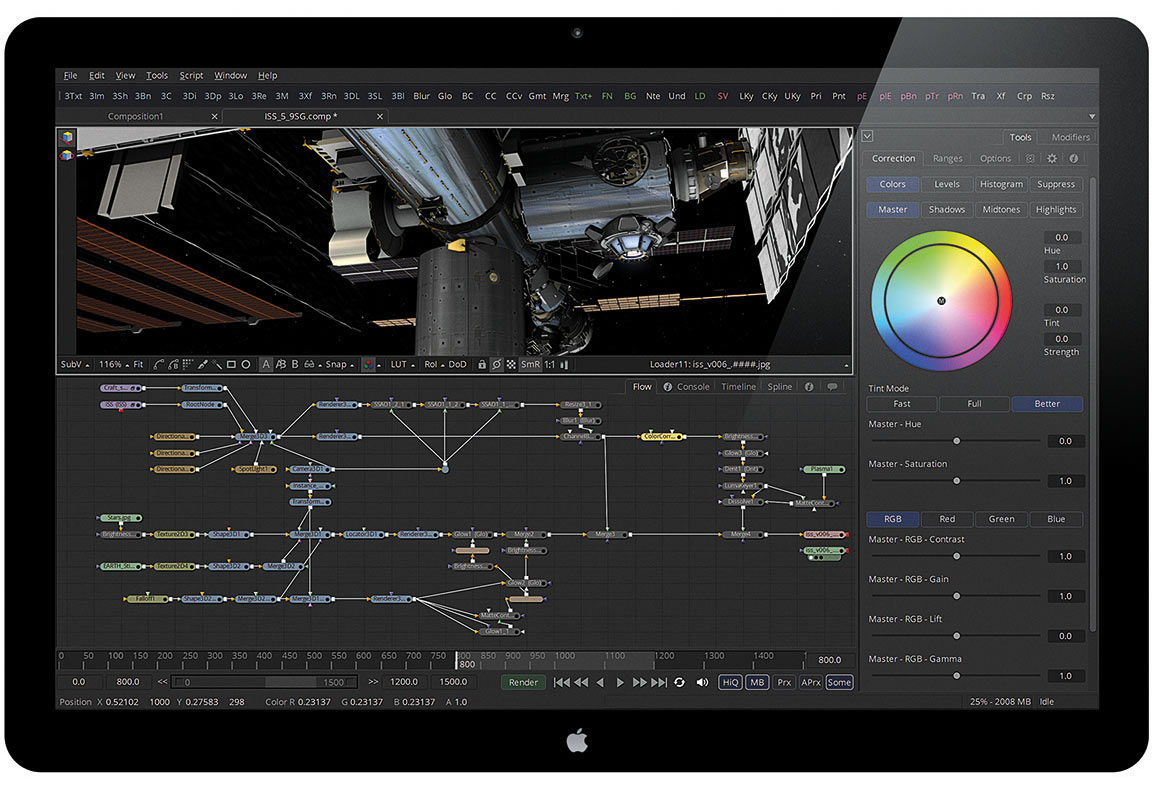 Compositing, Tracking, VR, 3D Effects…
Like Resolve, Fusion is a product of Blackmagic Design, and also like Resolve, Fusion is available in both at purchasable Studio version, as well as a completely free standard version. Fusion's standard version is an incredibly powerful composting tool for assembling finished shots from greenscrees, tracked moving objects, 3D objects, renders, special effects and more.
To learn more about Fusion and download the free version, follow this link and click the "Download" button: https://www.blackmagicdesign.com/products/fusion/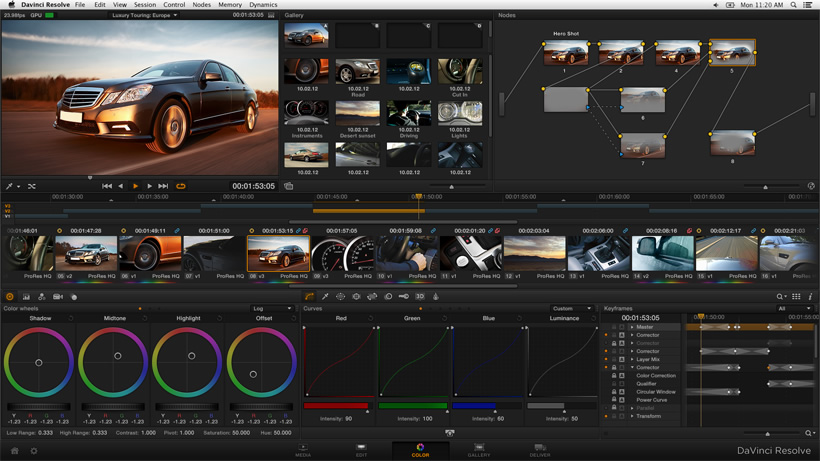 Video & audio editing, transitions, effects, filters, color correction and more…
There was a time when Davinici Resolve was one of the most exclusive editing and finishing systems in the world, used only by the best production studios. Today, Resolve retains its amazingly powerful features and speed, while reaching a whole new level of accessibly, now available completely free from the developer, Blackmagic Design. While there is a purchasable Studio version, The standard, free version of Davinivi Resolve is a full featured, advanced digital video and audio editing and finishing system.
To download Davinci Resolve at no charge, follow this link and click the "Download" button: https://www.blackmagicdesign.com/products/davinciresolve