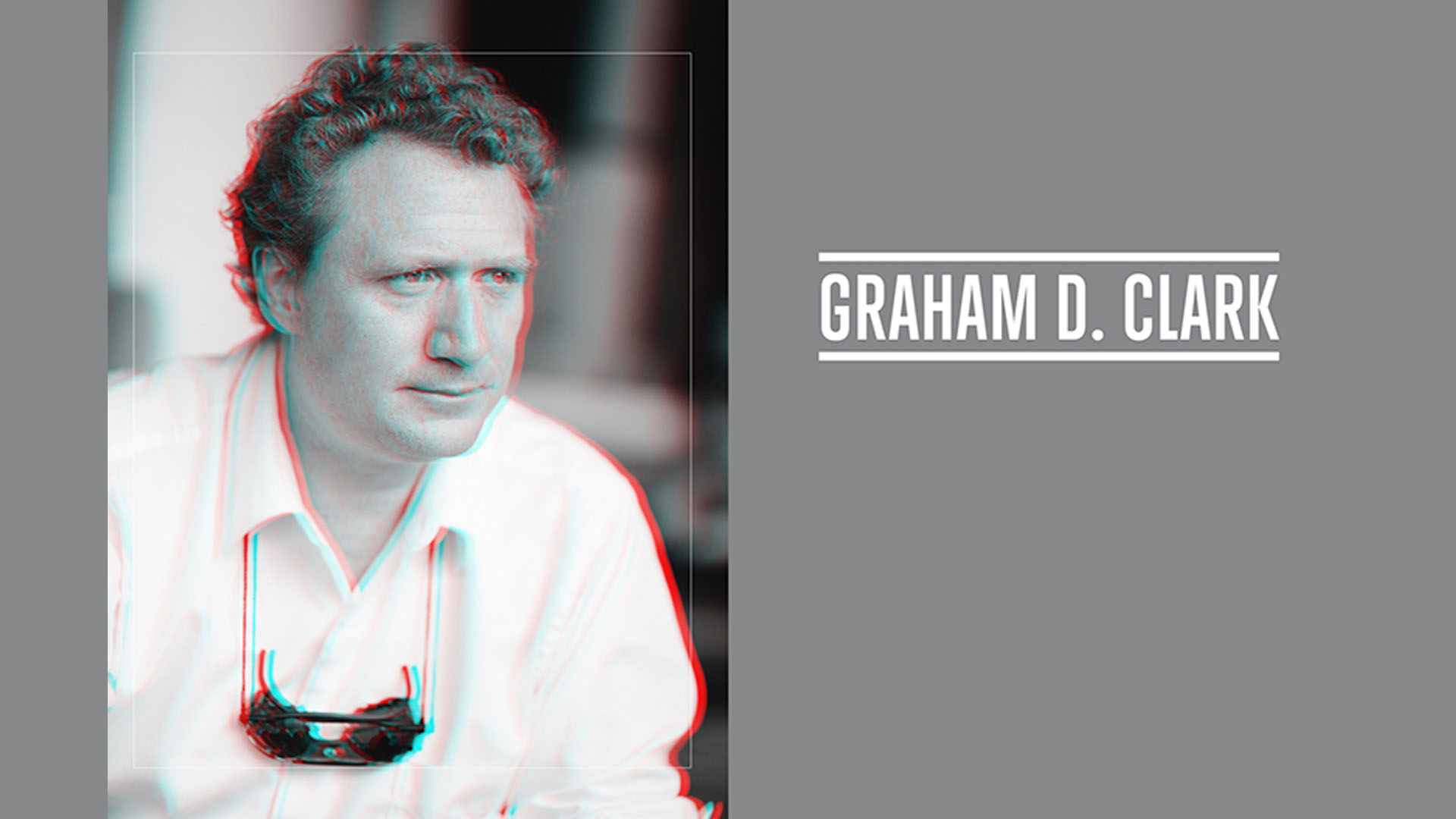 Guest Speaker, Stereo Expert: Graham D Clark
July 10, 10am, URBN 239 Screening Room
Join the Animation & Visual Effects program in welcoming guest speaker Graham Clark.
Graham D. Clark has been head of stereoscopy at Stereo D for a host of major feature films including Star Wars: The Force Awakens, Ant-Man, Terminator Genisys, Jurassic World, Mad Max: Fury Road, Pacific Rim,  Iron Man 3, Captain America: The First Avenger, Avatar, Titanic, and Jurassic Park to name just a few. Graham additional credits include work in CG Supervision, Animation Technical Direction and Digital Artist credits for a variety of films, video games and shorts.
As an educator, Graham worked at Ryerson University and chaired the Computer Art Department at Savannah College of Art and Design, at the time growing into the largest department at the worlds largest art college, where he founded 5 undergraduate and graduate programs: 3D/VFX, 2D Animation,Interactive Design, first degree awarding Game Development programs, and founded the world's first Undergraduate and Graduate Motion Graphics (Motion Design) and Broadcast Design programs.