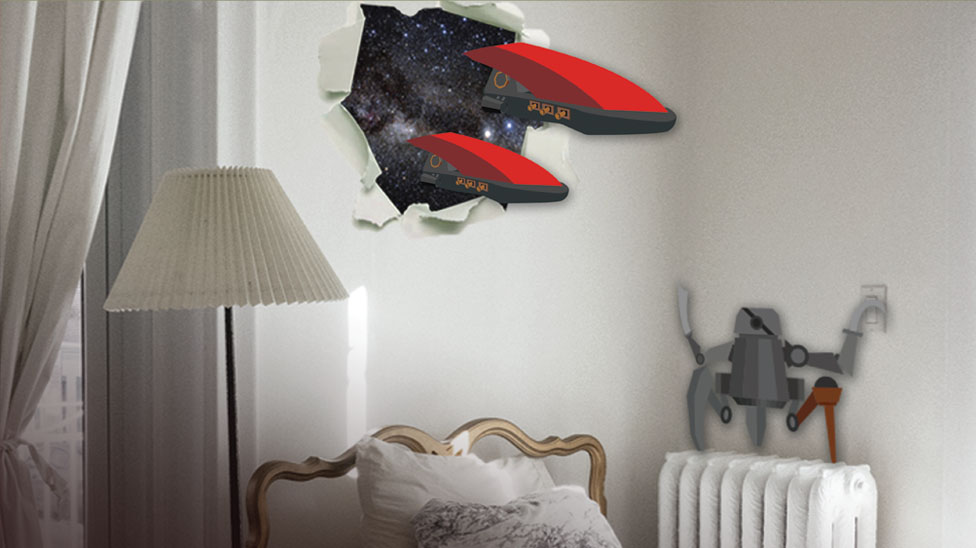 Astral Raiders
by Eleventh Hour Studios
Nicholas Acciavatti • James Fulmer • Lukas Harb • John Keough • Ethan Koltz • Bernard Sheeran • Vincent Slifer • Rachel Wener • Justin Wu
Astral Raiders is an augmented reality (AR – on the Microsoft Hololens) game where a portal tears opens your wall and a spaceship crashes into your room. Repair and defend your new friend's ship against the hordes of enemies attacking through the portal from another dimension.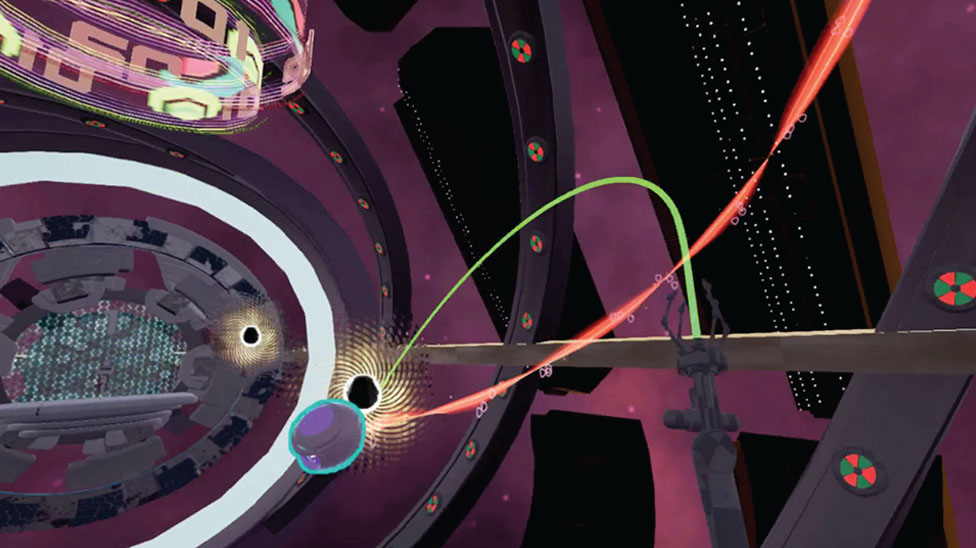 Shadow Circuit
by WetWare / Games
Ryan Badurina •Michael Cancelosi •Daniel Ingman • Tyler Schacht •Cory Zicolella
Already for sale on Steam Early-Access, Shadow Circuit is a fast-paced, skill-based, arcade-style, sports game in VR (for the HTC Vive) with unique physics and gravity mechanics. Players face down an AI opponent that challenges their reflexes and spatial awareness.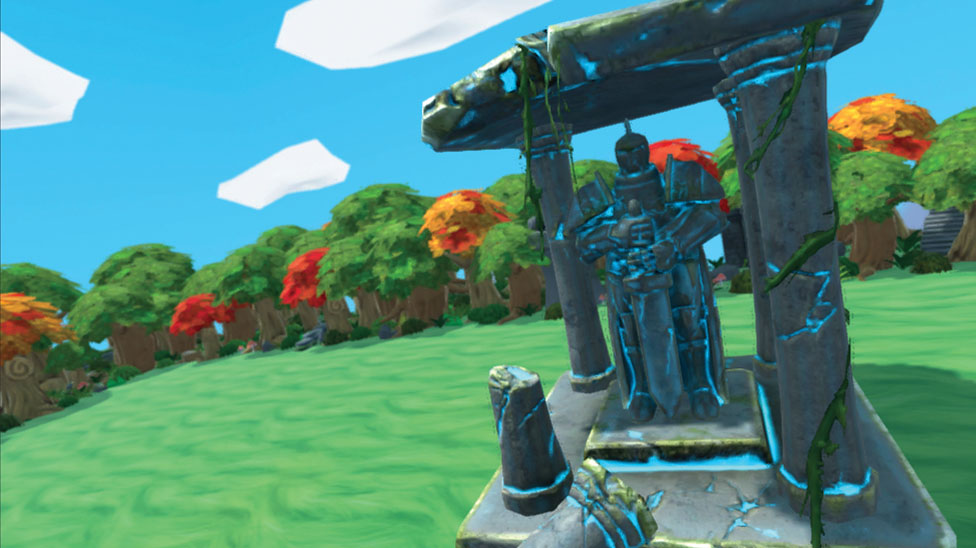 Tilted
by Spork Studios
Ian Ambrose •Thomas Rihn •Ariel Timar •Alexandra Wagner •Xiang Yu
Imagine a world that's balanced at a single point, as if it's laying on top of a pin. This is the world that you and 3 of your friends will play in in Tilted! Play as one of three "Runner" characters, who have to work together to keep the map from flipping over, while still racing against each other to collect 3 gems first to escape. Or play as the dastardly Master player, and work to destroy the Runners below.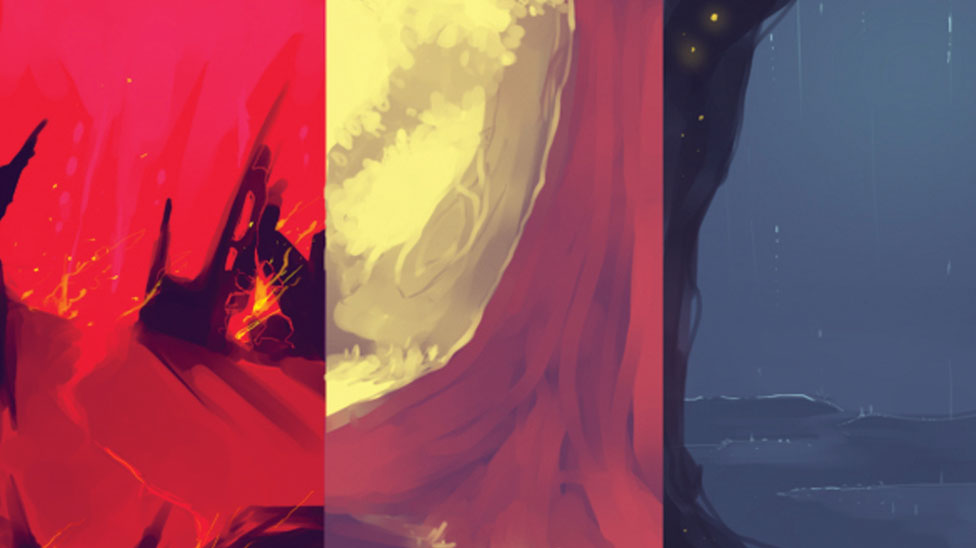 Lightmare
by Project Tayona
Angela Buchanan •Christopher Johnson •Monyee Liang • Jonathan Schonfeld •Leshe Scott •Shuping Zheng
Lumen is literally the last thing left in the universe refusing to die… but it must for the cycle of creation and destruction to continue. The players, cooperatively playing on desktop and mobile, are agents of entropy sent forth by the Void to bring an end to the very last thing in the universe.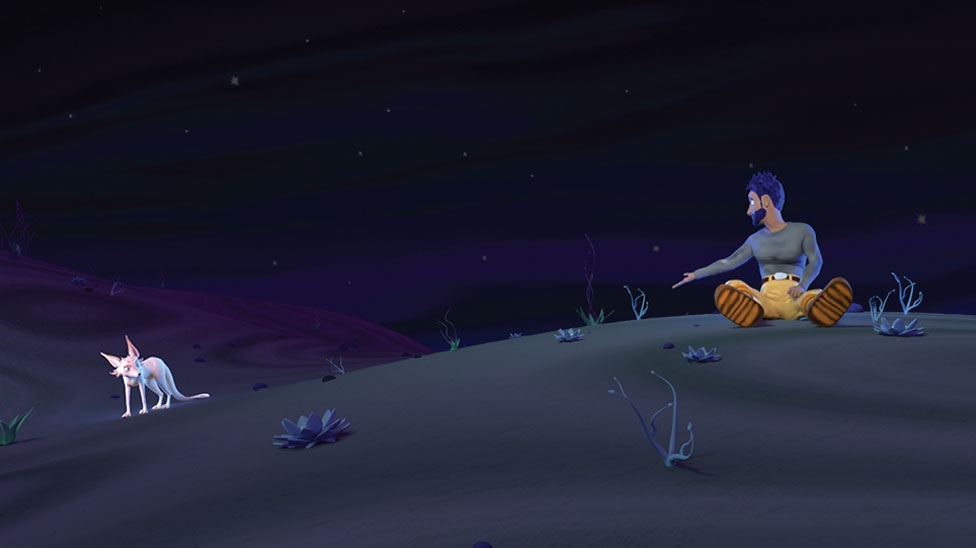 Alone?
by Dragon Bones Productions
Cali Chesterman • Aidan Dougher • Aviva Gomberg • Annalise Rebman • William Reardon
A colorful story about the relationship between a man and his dog, in space.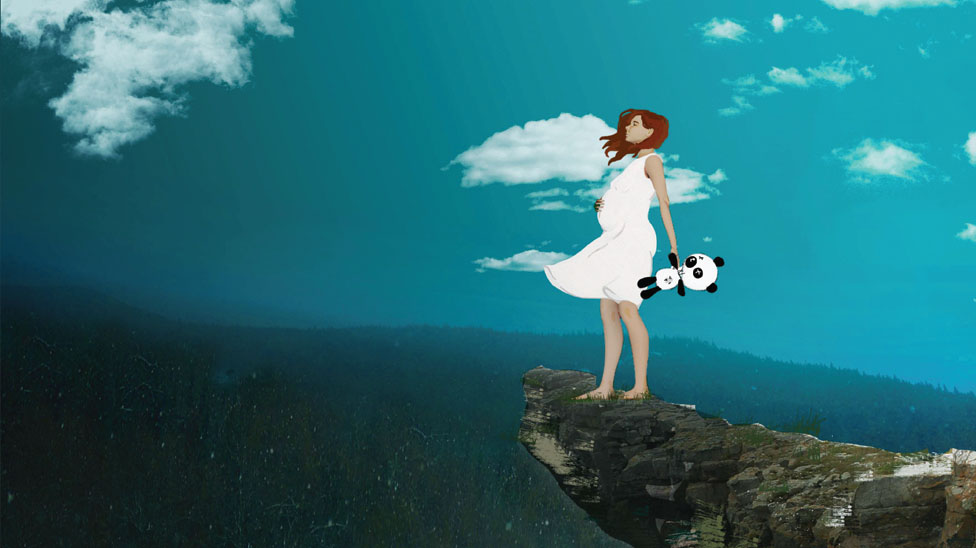 Broken Pieces
by Screaming Goat Animation Studios
Kathy Fu • Elif Kaner •Lawrence Lighty •Victoria Loyo • Elly Nemtsov •Samuel Ortiz
A moody work, this character-driven animation that follows the emotional and psychological journey of a mother grieving the lives of her deceased children. With the support of her husband and a chance to start over, she must decide on how to move forward with her new life.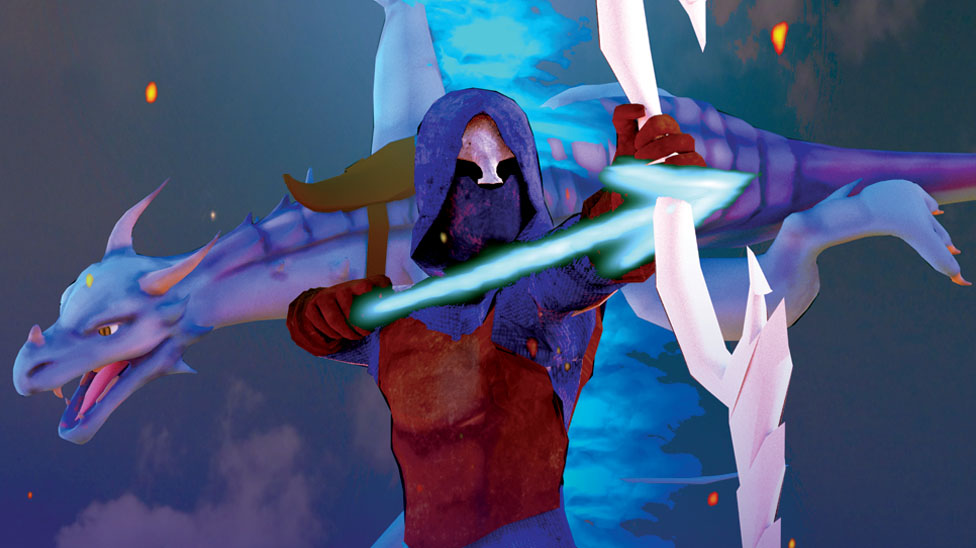 Skies of Tharos
by 10×10 Games
Kevin Carlos • Matthew Esham • Robert Fernandez • Ruben Guzman • Joshua Healy • Sally Im • Patrick Kim  • Healthy Moeung • Riley Stewart • Ricardo Yanofsky
Man and dragon team up and soar through the skies to conquer islands and enemies! Skies of Tharos is a competitive multiplayer game where a team of two, a rider and a dragon, come together on a split screen and fight the other team for control of the world of floating islands dynamically shifting mid-air as they are captured.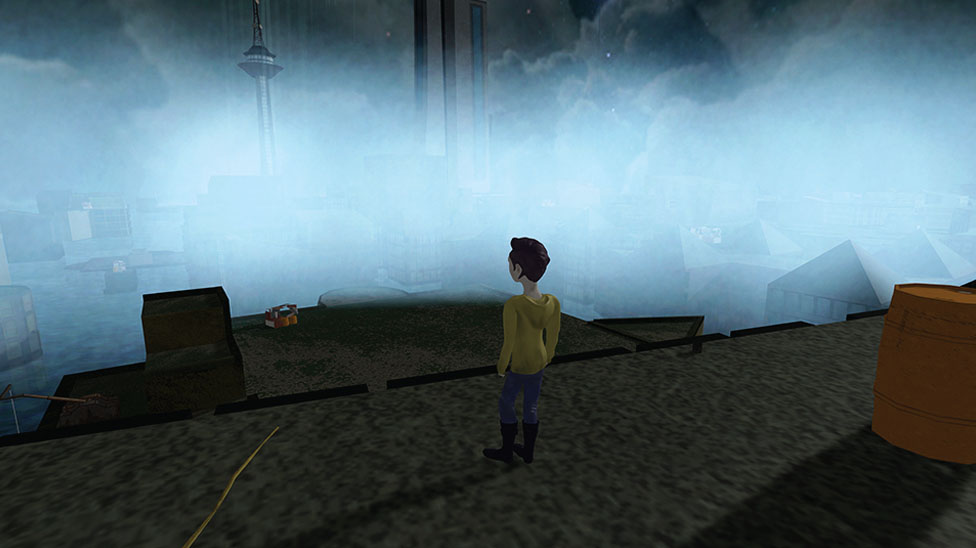 Highwater
by Glass Prison Games
Matthew Bodner • Keano Jan Osmillo •Andrew Mylet • David Petersen •Michael Rodriguez •Joseph Santos
Highwater draws inspiration from stories where the greatest conflict is human beings in the face of nature. Set in a long abandoned city plagued by a relentless storm, the player must survive with the hope of eventual rescue. Staying warm, staying fed, staying healthy—none of these things are simple when faced with the ever-rising waters alone.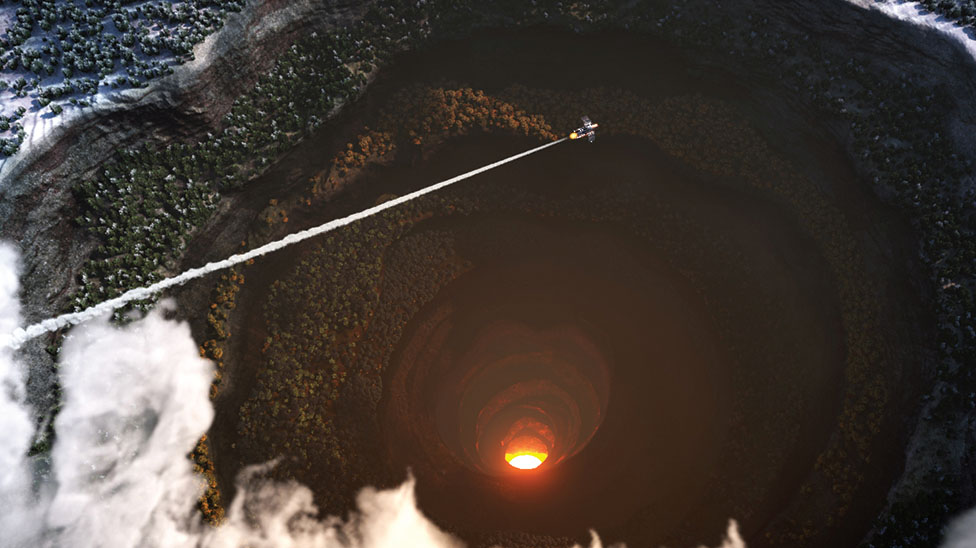 Honu
by Lobsters Are Weird
Brendan Brown • Daniel Fradkin • Ian Hartman • Jacob Jones • Matthew Mlodzienski • Matthew Rotella
Honu is an animation about the vastness and beauty of space. This non-narrative short film attempts to convey the ethereal allure of the final frontier through composition, scale and color, bringing a unique spacecraft and more than 10 imaginary landscapes to life.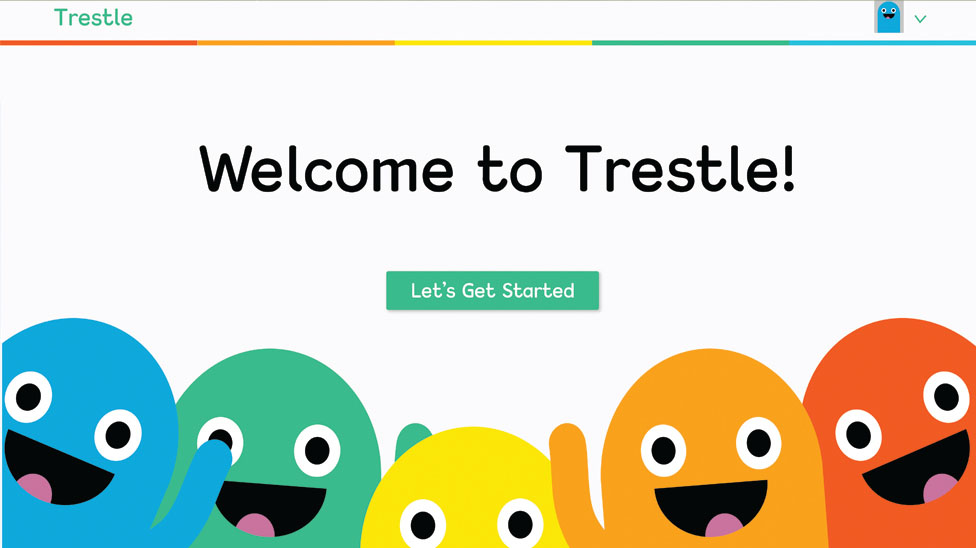 Trestle
by Team Trestle
Matthew Baggaley • Jacob Blank • Craig Conville •Farah Fauzi •Sarah Naftzger •Diego Torres
Trestle is a web application designed for Dr. Elizabeth Hassrick of the Drexel Autism Institute. In addition to streamlining Dr. Hassrick's data-gathering, it bridges communication between parents, teachers, and other caregivers in the lives of students with Autism Spectrum Disorder (ASD).
Showcase 1pm-3pm
Expo 3pm-5pm
International House Ibrahim Theater
3701 Chestnut St., Philadelphia, PA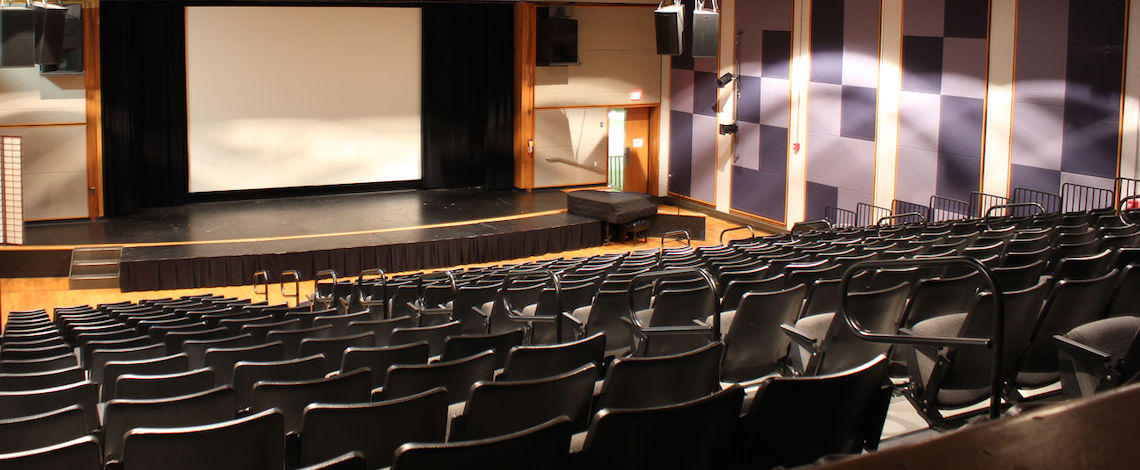 Live-stream Recording
Did you miss it? No problem. The live stream recording of the 2017 Digital Media showcase is available on youtube!
Get ready for an impressive presentation of senior projects and graduate research at the Digital Media 2017 Showcase & Exhibition Sunday, June 11 at the International House (3701 Chestnut St.).
The showcase features innovative work from students in our top-rated Digital Media programs including Animation & Visual Effects, Game Design & Production, and Interactive Digital Media.
Seniors will present their work during the student showcase at 1PM in the I-House's Ibrahim Theater. Senior projects include a web application, three animations, and six games, including a AR and VR projects, one already available for purchase on Steam Early Access.