ACELab360 is a stereo-360° weekly video-cast that explores the tools, technologies and production techniques behind 360° video, VR, AR and other forms of Immersive Media creation and production.
Produced by students and faculty at the Animation Capture and Effects Lab (ACE-Lab) at Drexel University's Westphal College of Media Arts & Design. All episodes and graphics are produced and published in 4kx4k 360° stereo 3D optimized for playback in most VR headsets, but can also be played in 2D on most computer browsers and mobile devices without headsets as well.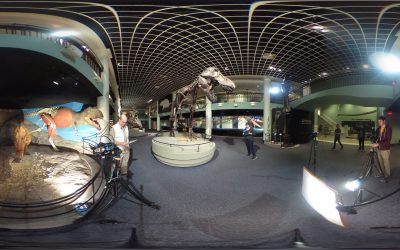 Valantina and Ethan visit the studio to talk about 360° Stereo production process for dinosaurs.
read more