ACELab360 is a stereo-360° video-cast that explores the tools, technologies and production techniques behind 360° video, VR, AR and other forms of Immersive Media creation and production.
Produced by students and faculty at the Animation Capture and Effects Lab (ACE-Lab) at Drexel University's Westphal College of Media Arts & Design. All episodes and graphics are produced and published in 4kx4k 360° stereo 3D optimized for playback in most VR headsets, but can also be played in 2D on most computer browsers and mobile devices without headsets as well.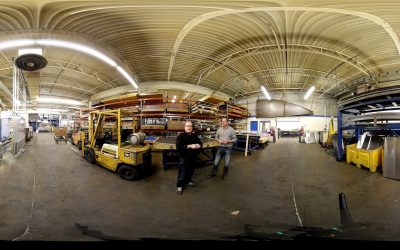 A visit to the Spitz, Inc. Dome factory.
read more