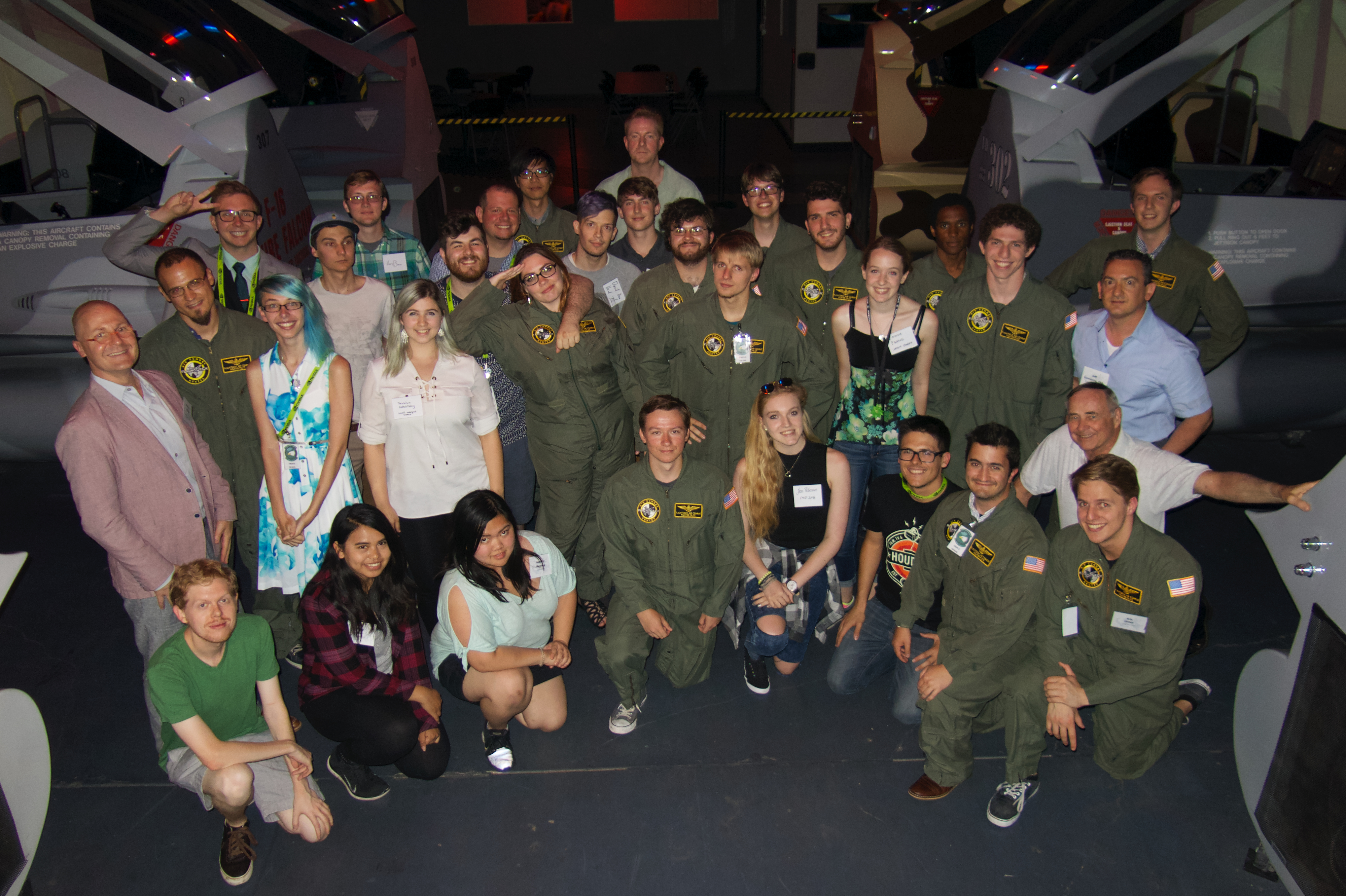 Drexel SIGGRAPH Conference Gathering & Reception
The Flightdeck, Anahiem:
July 27, 2016
This year's Drexel SIGGRAPH was a blast!
Hosted at The Flightdeck in Anaheim, CA on Wednesday July 27 from 6pm-8:30pm, sponsored by Drexel University's Westphal College of Media Arts & Design, the Digital Media Department, Office of Alumni Relations, and Office of Enrollment Management and Student Success, attendees included faculty, alumni, current and future students, many of whom had the chance to "pilot" simulated F16 fighter jets against each other.
Click the gallery below to browse photos from the event.