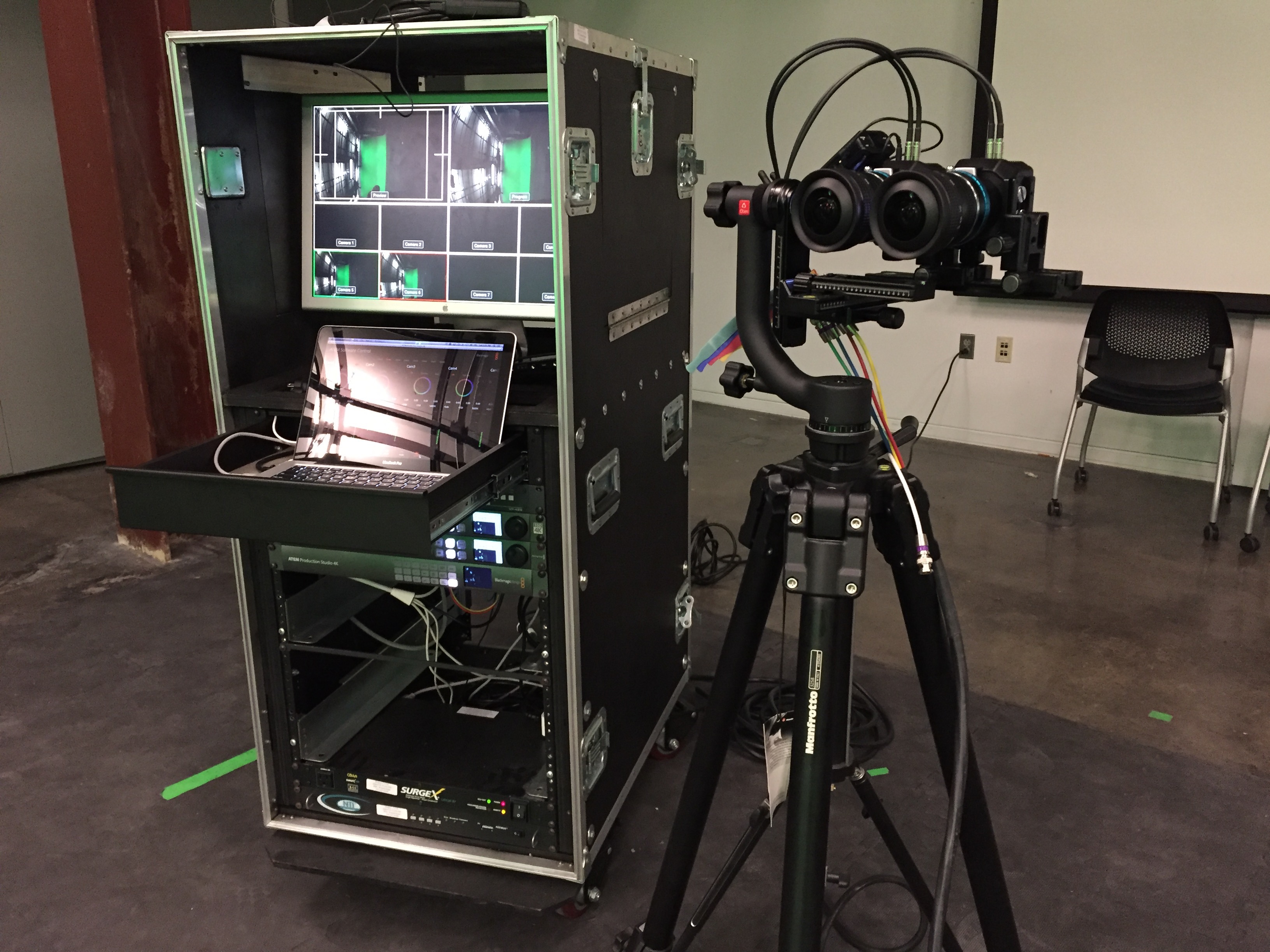 With the shoot just one week away, it looks like the rig is ready to go in full 4k recording mode.
An old BNC terminated VGA projector cable gives us a good 50-foot range to setup the production cart away and out of view from the cameras. A pair of 4k SSD recorders allow each camera signal to be recorded in ProRes at 4k resolution. The 4k ATEM Production Studio switcher provides camera sync and command control of all the camera parameters, while also providing multi-view monitoring of both cameras at once. The rig is also fitted with a wireless mic receiver so we're ready for clean dialog recording.
As a final update, we've mounted the cameras to an Oben GH-50 Gimbal Head to allow for accurate panning to capture our 360° view of the scene. The cameras are mounted such that the right-side camera pivots on the lens nodal point. If stereo stitching fails to work, we should easily be able to get a good monoscopic stitch from this camera. The "left-eye" camera is offset by about 8mm in the hopes that we can stitch in stereo.