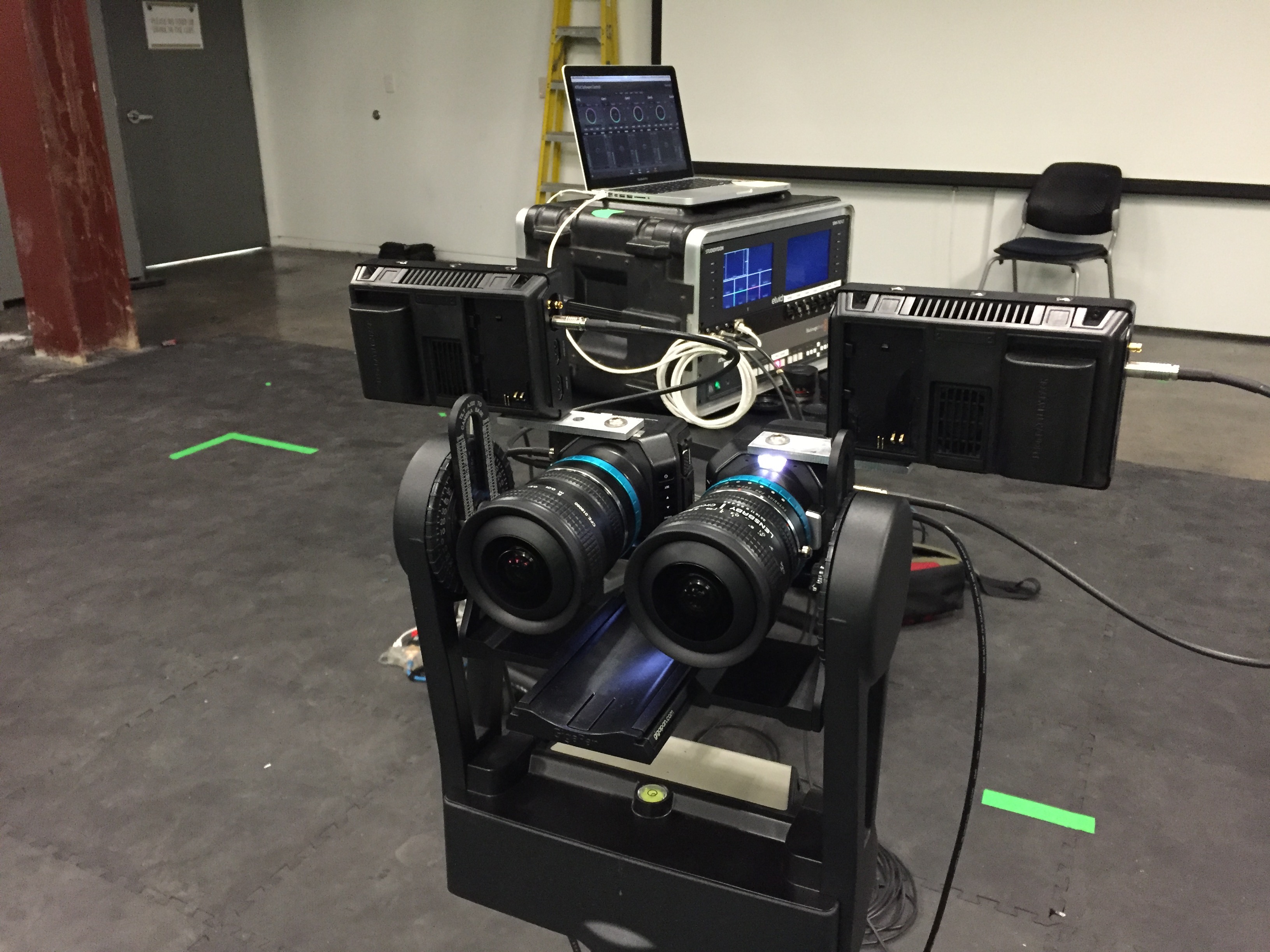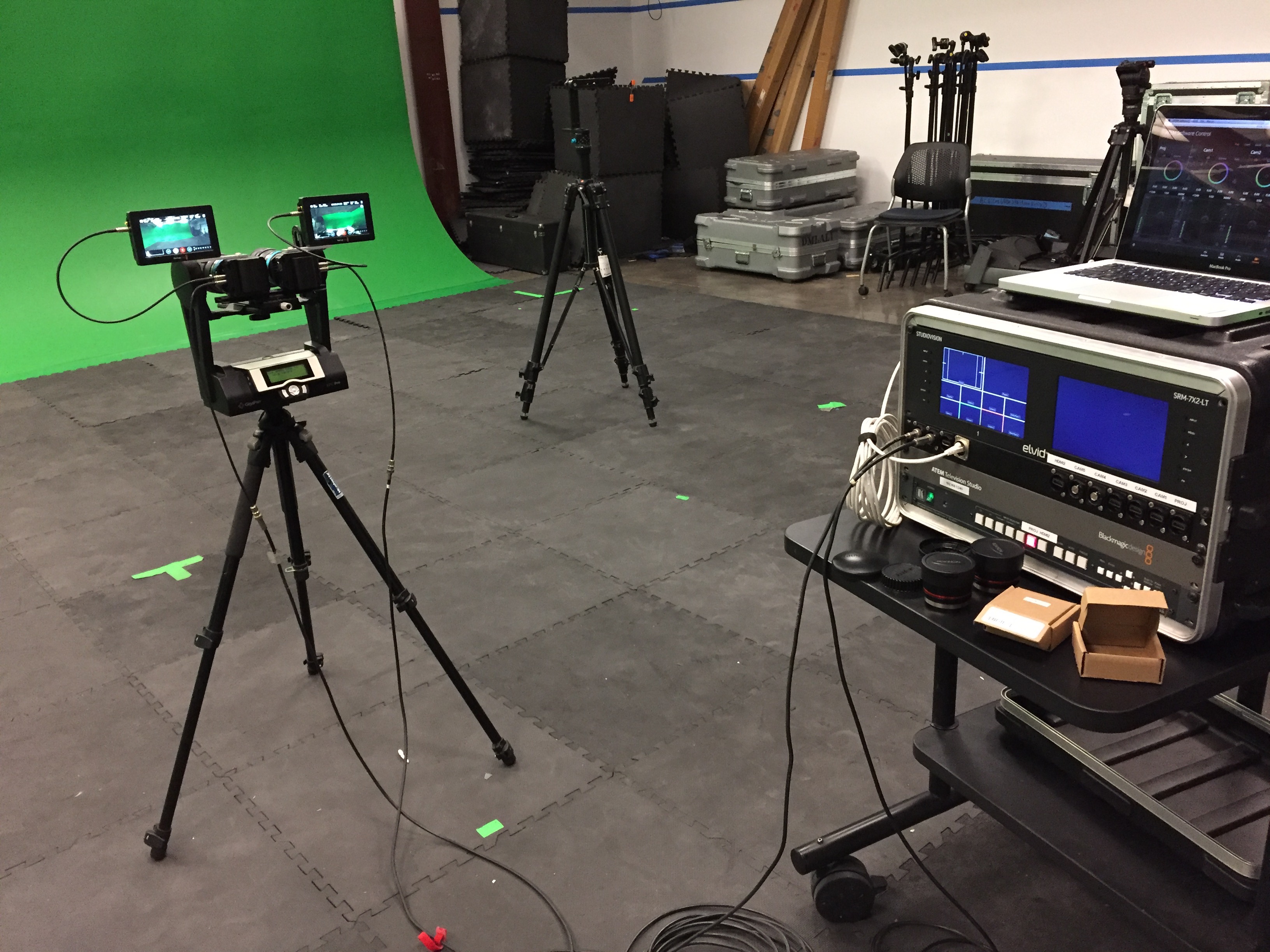 With the shoot coming up in just a few weeks, we're settling on the LensBaby 4.5mm fisheye lense for Canon EF mount using a Canon-to-MFT adaptor. Not really ideal. The lenses project an off-center image which we'll need to compensate for in post, and they don't provide the sharpness we would prefer, but the field of view is what we're after and the pricing fits our current budget.
Current recording tests are using BlackMagic Video Assist recorders, capturing HD from the cameras' SDI outputs, recording to ProRes. Tests are going well using sync and control of the cameras from our existing HD ATEM Studio switcher. We're hoping to upgrade to a 4k ATEM and SSD recorders in time for the shoot…
For this particular test, the cameras are mounted on a GigaPan Epic Pro to test shooting a 360° x 180° pan series to by stitched into a single 360° view.