Disney Animation Studio's Zootopia Directors Rich Moore & Byron Howard visit Drexel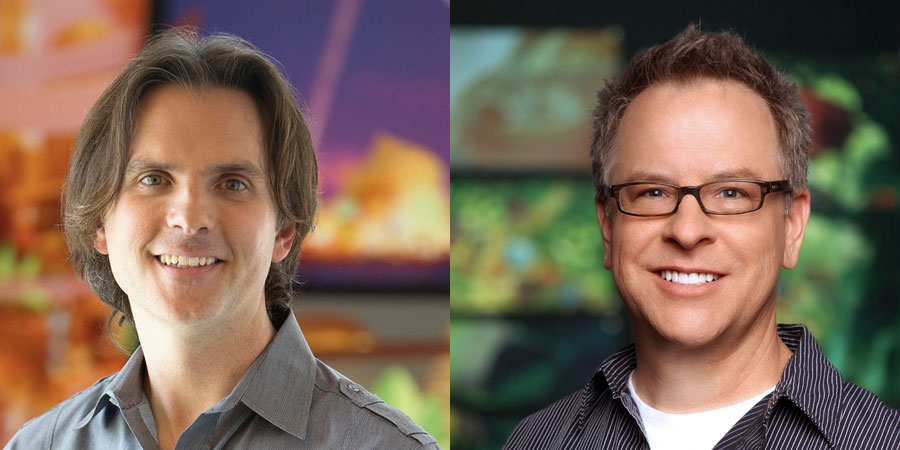 Zootopia Directors Rich Moore & Byron Howard
Wednesday, February 24, 2016
3pm – 4pm
Nesbitt Hall, Stein Auditorium 33rd & Market Street
Doors open at 2:30pm
Bring your Student/Faculty ID for admission.
To RSVP, email ZootopiaPhilly@gmail.com
Join us for a special, 1-hour, behind the scenes animation presentation and Q&A with Zootopia directors Rich Moore & Byron Howard from Disney Animation Studios.
Rich Moore's animation directing credits include the Disney Animation Studio's Wreck-It Ralph and television series The Simpsons, Futurama, The Critic, Drawn Together and Baby Blues. He was also sequence director on The Simpsons Movie, and served as a supervising director on the Fox television series Sit Down, Shut Up.
Byron Howard first joined Disney Animation Studios in 1994, and worked as an animator on Pocahontas and Mulan, Supervising Animator on John Henry, Lilo & Stitch and Brother Bear and has co-directed the feature films Bolt and Tangled.
Moore and Howard are visiting Drexel University on Wednesday, February 24 to provide a special 1-hour behind the scenes presentation and Q&A session covering work on their upcoming feature film release, Zootopia, coming to theaters March 4th. The presentation will be hosted at Drexel's Nesbitt Hall, Stein Auditorium on the north-east corner of 33rd & Market Street. Doors open at 2:30.
To RSVP, email ZootopiaPhilly@gmail.com