Presentation by Pixar Sets Art Director Dan Holland
Friday, April 17, 2015
Bossone Center, Mitchell Auditorium 3140 Market Street
Doors open at 3:30pm
Special thanks to Dan Holland for visiting us on April 17 to talk about Pixar's creative process on the feature film Inside Out and the impact of research, reference and design on the final look of the film.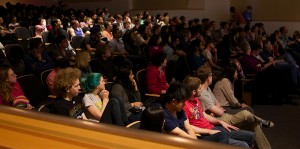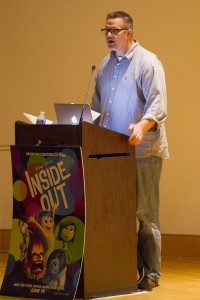 Daniel Holland joined Pixar Animation Studios as an animator in July 2003. He began working on the academy awards…-winning feature film "The Incredibles," and the short film "Jack Jack Attack." Holland soon became a sketch artist on academy awards…-winning features "WALL•E," "Up," and "Toy Story 3," and Golden Globe…-nominated "Cars 2." most recently, he was the sets art director for Disney•Pixar's upcoming feature film "Inside Out," set to release June 19, 2015.
As the sets art director, Holland supports the production designer and director's vision for the film's world, and acts as a liaison between the art and sets departments.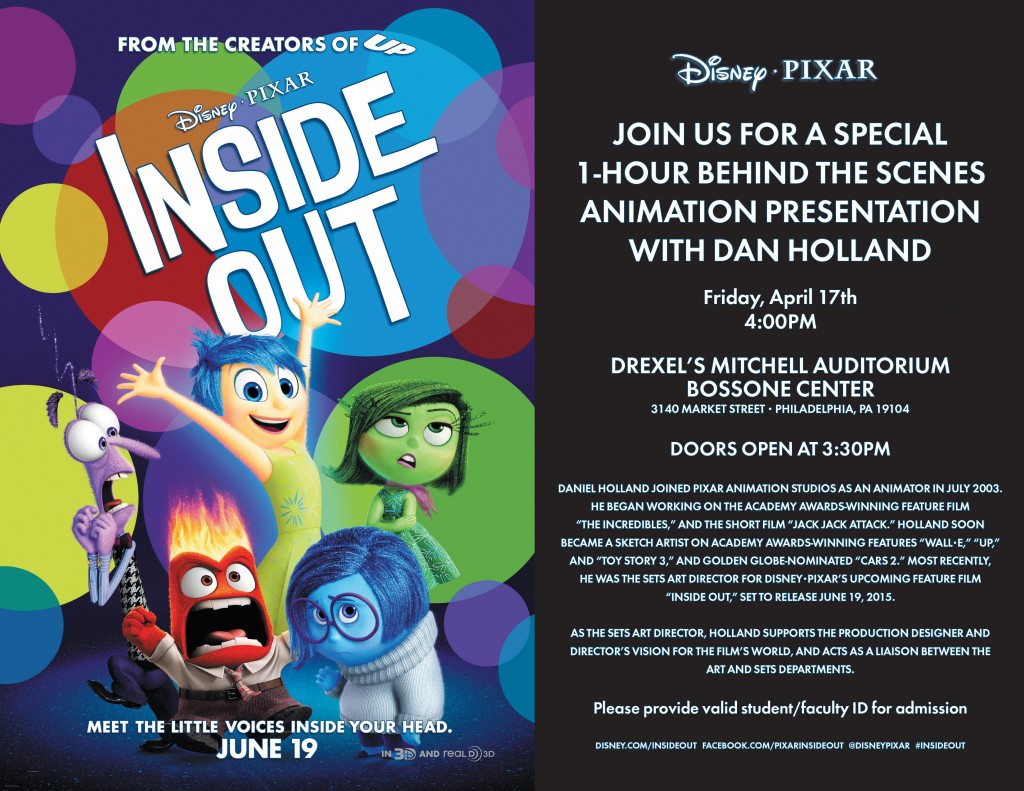 The Mitchell Auditorium is on the first floor of the Bossone Research Enterprise Center, on Market Street by the Drexel Train Trestle.